How many refreshes are we gonna do, right? 😜 I know. I know. I have a problem guys.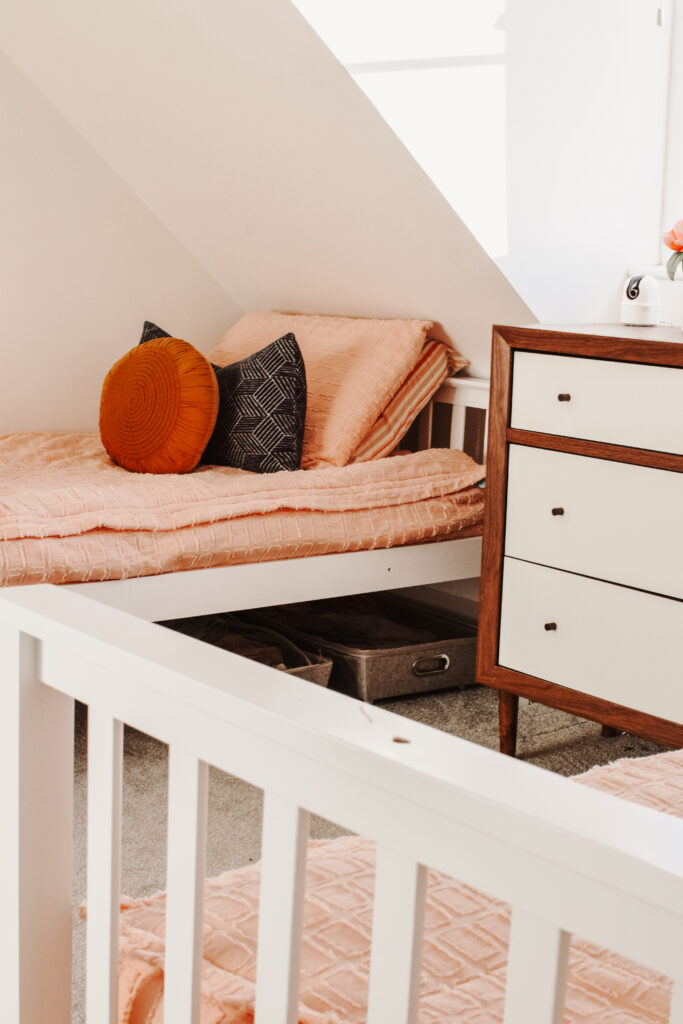 Use code JAMIEERICKSEN for 15% off Beddy's website!
The things is, this room was cute from the beginning. But it lacked a system. It lacked proper organization. And since English homes lack closets, it can be really tricky for an American with American amounts of stuff to shove all that stuff into wardrobes. The system just didn't exist. So we had to make a new system.
I had to beg the hubs for weeks to let me go ahead with this. I think he's worried we're going to be "refreshing" rooms every month if he doesn't put his foot down. But luckily, the foot never got put down. And I convinced him to let it be. How did I convince him, you ask? Story for another time. 😉
The first solution to the system was getting Beddy's for the kids' beds!
Beddy's are amazing. They have changed our morning routine and, dare I say, they've changed my life? Yes. Yes I do.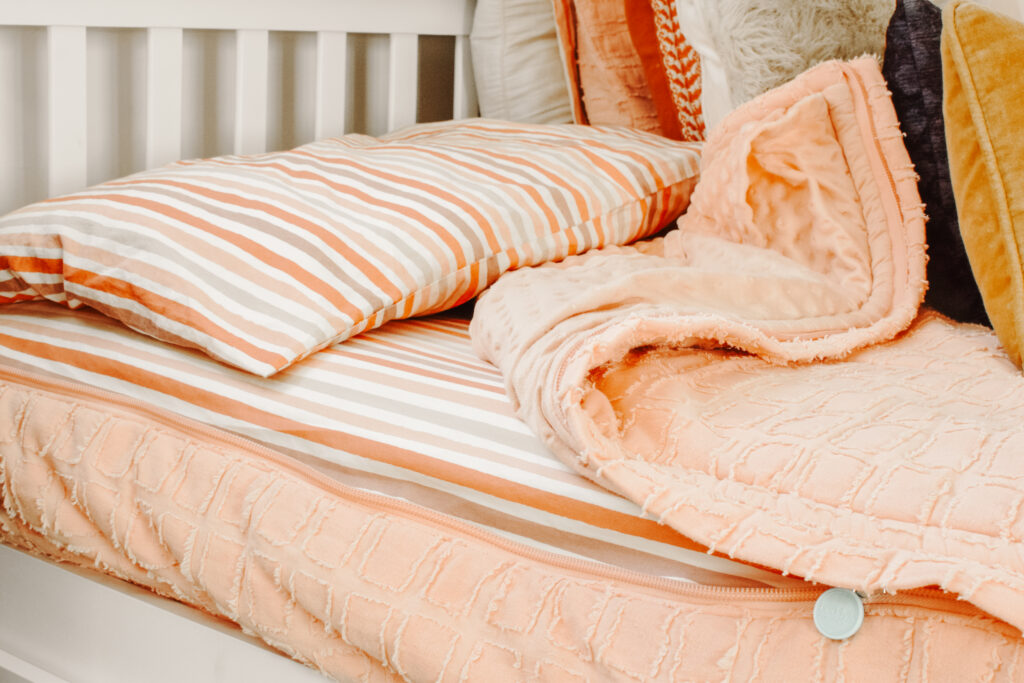 Beddy's are an all-in-one, one piece, zippered bedding. It provides ease for little ones trying to please you by making their bed, but failing because they haven't reached your clinical level of OCD quite yet. All they have to do is ZIP.
The whole bedding fits on like a fitted sheet so they are incredibly easy to put on. The zippers are heavy duty and smooth as butter. They're super comfortable with their minky lining. And also, duh, totes cute 💁🏼‍♀️
My girls have become pro bed makers and our mornings have become much smoother. We still have the usual fibs about brushing for a whole two minutes. Or the unforgivable waiting too long to get changed out of pajamas. But hey, at least their beds are made! And made well!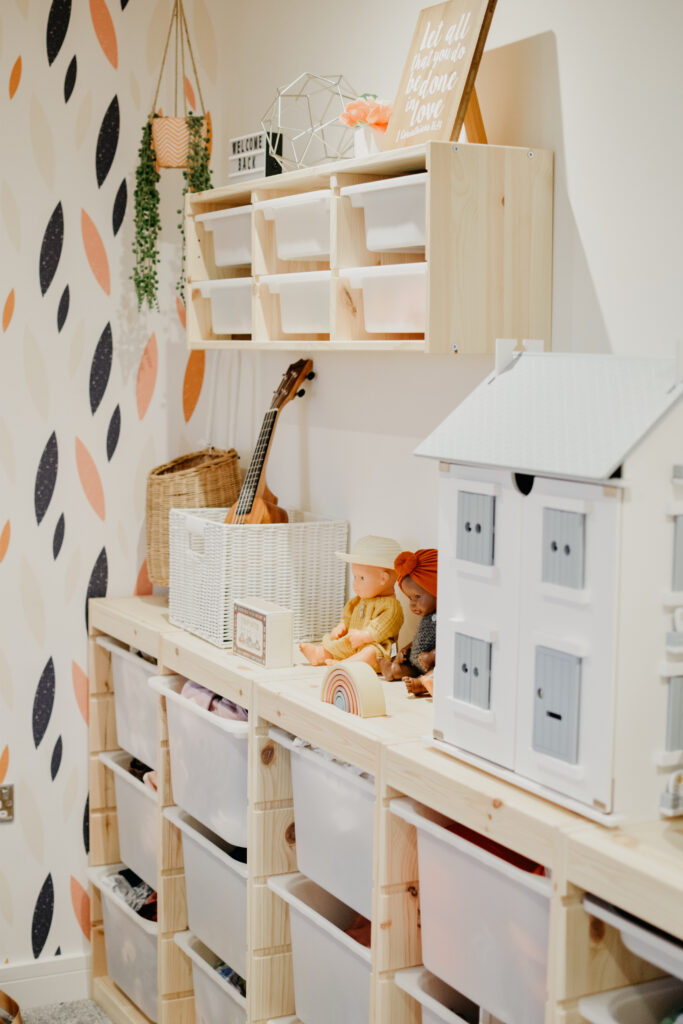 Use code JAMIEERICKSEN for 15% off Beddy's website!
The next problem solver: we moved the wardrobe to our guest room. Which is a great place for it because the majority of the guests staying in that room are actually tall enough to reach the hangers. Whereas the three mini people using it in the girls' room couldn't reach very well which resulted in clothes not actually getting hung up. Giant problem if you live in this home. (Champ … are you reading this?)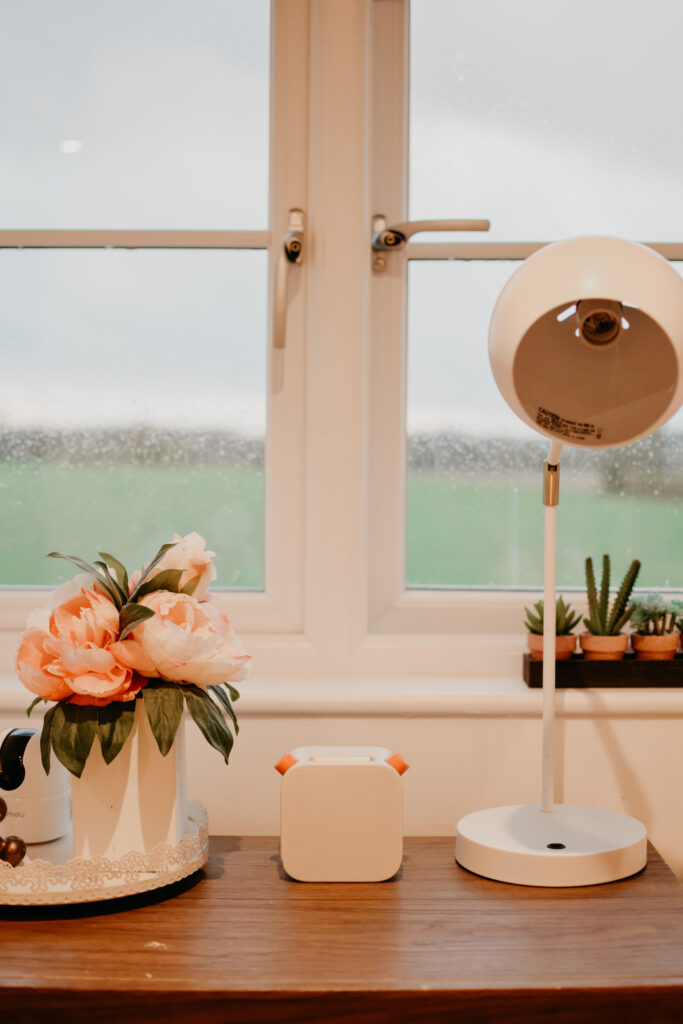 We instead switched to a wall of the Trofast system and it. is. perfect. We downsized their wardrobes (the American/English definition of wardrobe is implied here) by like 75%. Honest, we kept about 10 shirts, 10 pairs of trousers, and 10 pajama sets. It's changed everything. They've become so much more responsible for their laundry and they're hashtag winning! 🙌🏻
Now, all their toys have a place. And they know exactly which place they belong in. The system is great. 👌🏻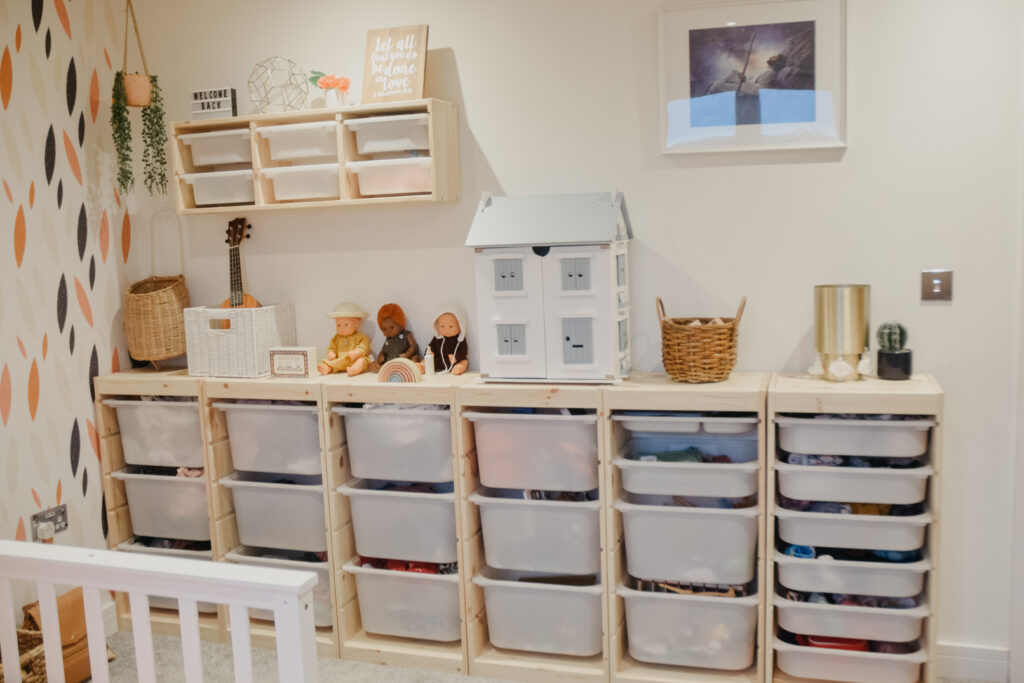 So far, the new room system is working fabulously. Hopefully we won't meet here again in a few months with a new "room refresh". … I don't know if I could "bribe" Champ that much. 😉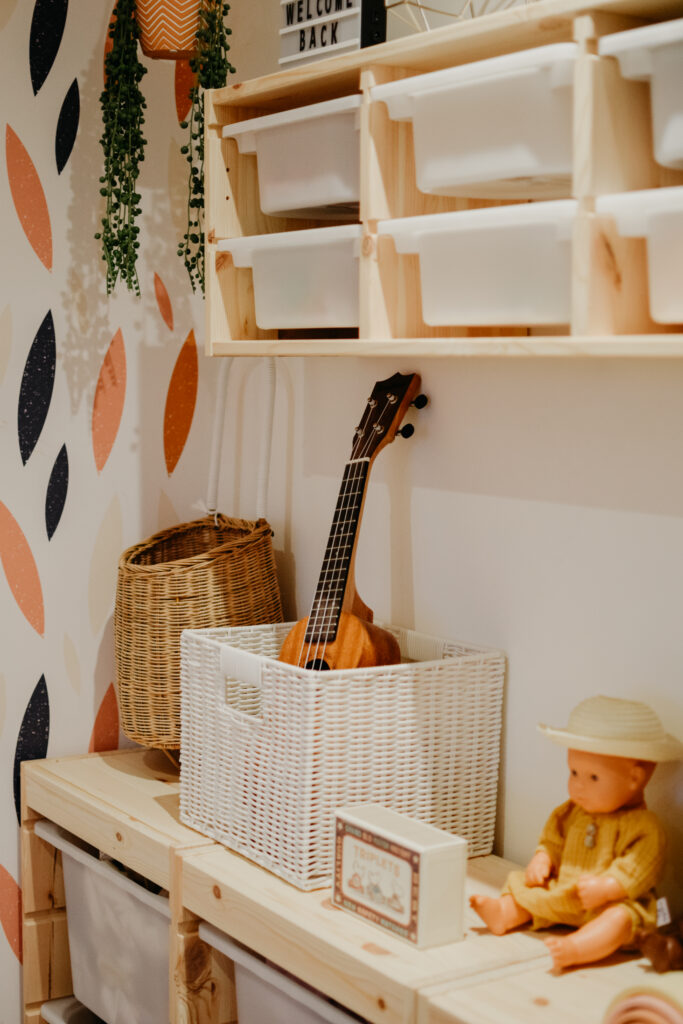 How's your New Year going friends?!