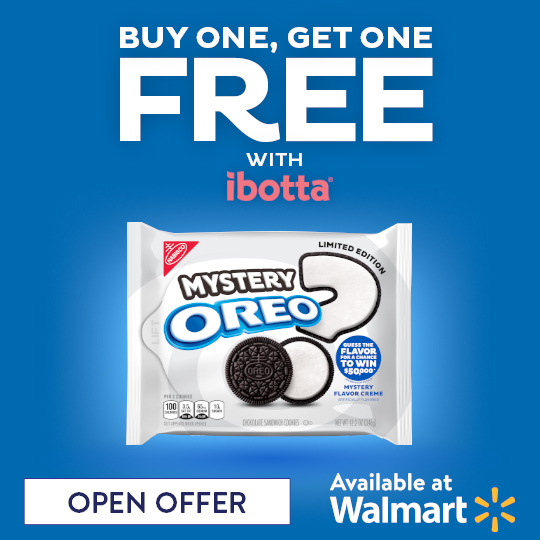 This post is sponsored by OREO, but all opinions are my own.
How many posts about OREOs can I do, right? … WRONG. There's never too many posts about OREOs. Never.
We love this delicious cookie in this house. It is milk's favorite cookie, and Jamie's favorite cookie too. And even though I am lactose intolerant, I will risk the symptoms anyday for a delicious OREO dipped in milk.
But what's better than OREOs? … 2 for the price of 1 Oreo's! Not only is 2020 bringing you a new mystery flavor of OREO, but with the Ibotta App, you can snag 2 packs for the price of 1!
January is the worst year of the … I mean worst month of the year. It lasts, as Squints would put it, FOR-EV-ER!
Especially when your husband is deployed and you're literally counting down the minutes to May. Forever is an understatement for how dreadfully long the first 5 months of 2020 have been.
So to cheer up my crew and our winter blues, we choose OREOs. We eat our feelings and it helps. Judge me.
Now, what do you think the Mystery flavor is?! I'll reveal on my Instagram soon so stay tuned! You can pick up your own TWO packs of OREOs at Walmart!