This shop has been compensated by Collective Bias, Inc. and its advertiser. All opinions are mine alone. #ParentingWithPrimoH2O #CollectiveBias
Y'all know I have a love affair with Dr. Pepper. DP is my addiction. And I refuse to go to a meeting. But when I started running more last year, (the second-most shocking sentence to ever come out of my mouth) I realized how much I loved and needed a cold glass of water (the number one most shocking sentence that has ever passed my lips). I actually started to crave water! What the heck guys?!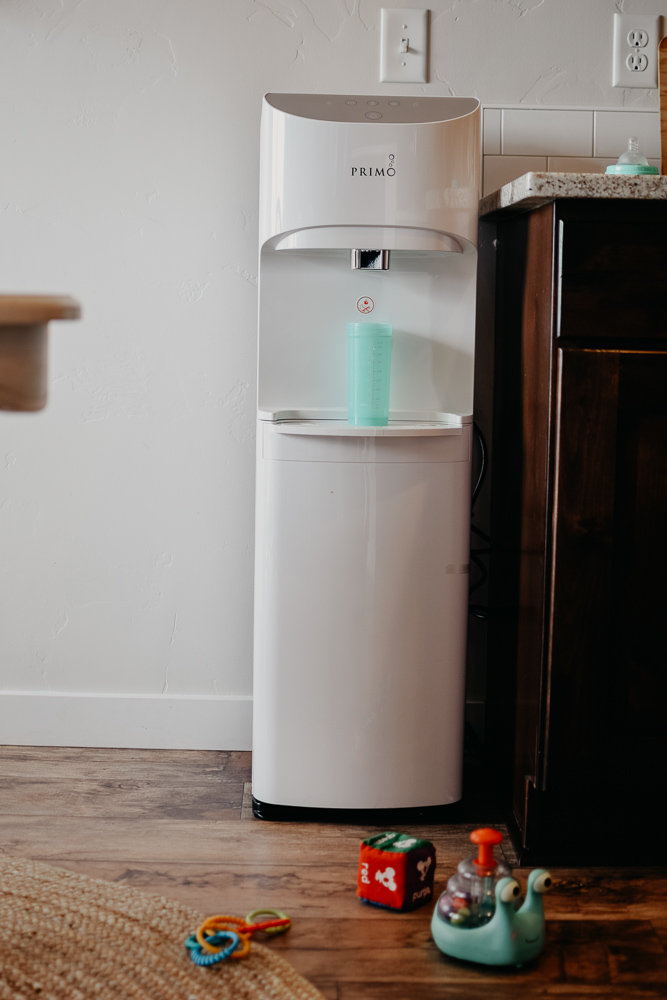 I've realized how important water is for not only this soda-pop lovin' mama, but really for my whole family. My older girls are totally opposite! One loves water and rarely asks for anything else. The other will shed crocodile tears at the injustice of an H2O beverage.
However, this new hot commodity in our house has got everybody excited about drinking water though! Most especially this momma! And do you know why this Primo® First Steps Bottom-Loading Water Dispenser has changed my life?! Because I make several formula bottles a day and when Tess turns into "I'm-hangry-and-refuse-to-be-patient Tess" … warming up a bottle, testing the temperature, scooping out precise amounts of formula, finding where in tarnation I set the lid, and finally shaking to mix are not things I feel I have time for. The Primo® First Steps Bottom-Loading Water Dispenser​ has a warm water option supplying water at 98.6-104o Fahrenheit—specially designed for mixing baby formula.​ Having easy access to the perfect water temperature for Tess' bottles saves me both time and tears! And plus, I don't have to worry about zapping any mysterious contaminants that may be in our tap water. Did you know that most tap water contains chemicals and other contaminants that purified water doesn't? Pound for pound, a baby's body can't filter contaminants like adults can, so choosing the water you use for a bottle is just as important as choosing the formula you use for a bottle. In addition to the specialized formula warm water temperature, the dispenser provides cold or hot drinking water with a self-sanitizing function that boils water in warm water reservoir to ensure quality. It's truly the best option for everyone in my family!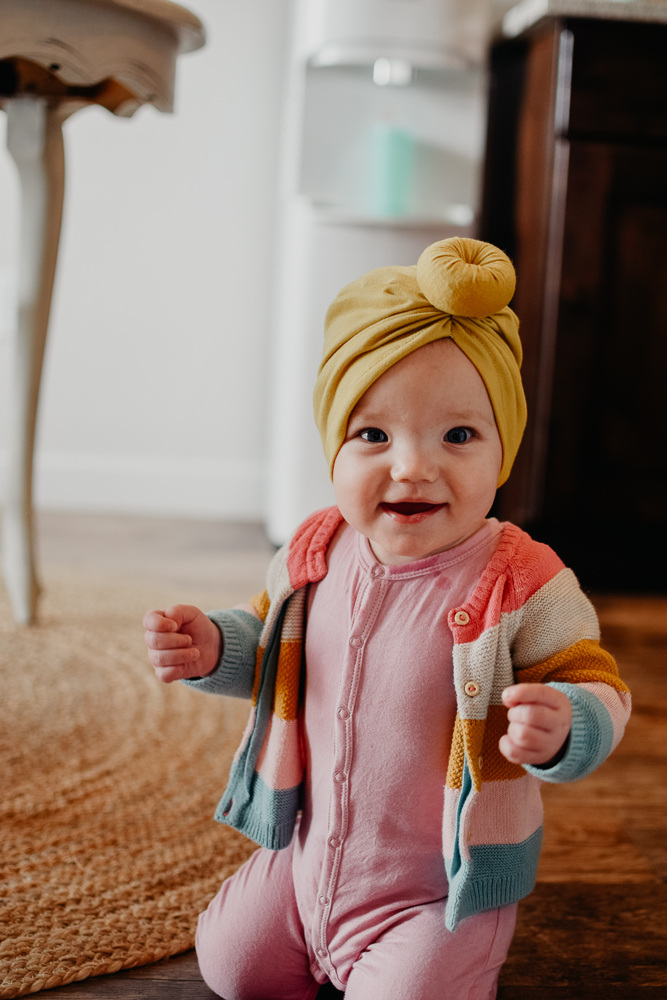 [show_shopthepost_widget id="3557064″]
I really want to get ALL of my girls aboard the water train. Creating healthy habits needs to start early in life and I am responsible for helping to implement healthy choices. I want my girls to enjoy a healthy life and that starts with water. And lots of it! This dispenser will grow with our family's needs as it serves cold water for hot days, and hot water for cold days. (I guess warm water is for all the in-between days). And don't worry, the piping-hot water has child-resistant safety feature so no curious toddlers are gonna burn themselves. The sleek look of this system makes it easy to display in our kitchen. We don't have to look like an office break room with those big tacky water bottles. With the easy bottom-loading design you just push one of Primo's pre-filled or refillable 3 or 5 gallon water bottles (sold separately in a retailer near you)​ in the cabinet! And the set-up is simple! No plumbing or tools required. Music to my ears. I just put together some IKEA furniture that gave me PTSD.
Plus, Primo water has gone through a multi-step purification process that eliminates any harmful substances to ensure you're drinking high quality, safe water that you can trust.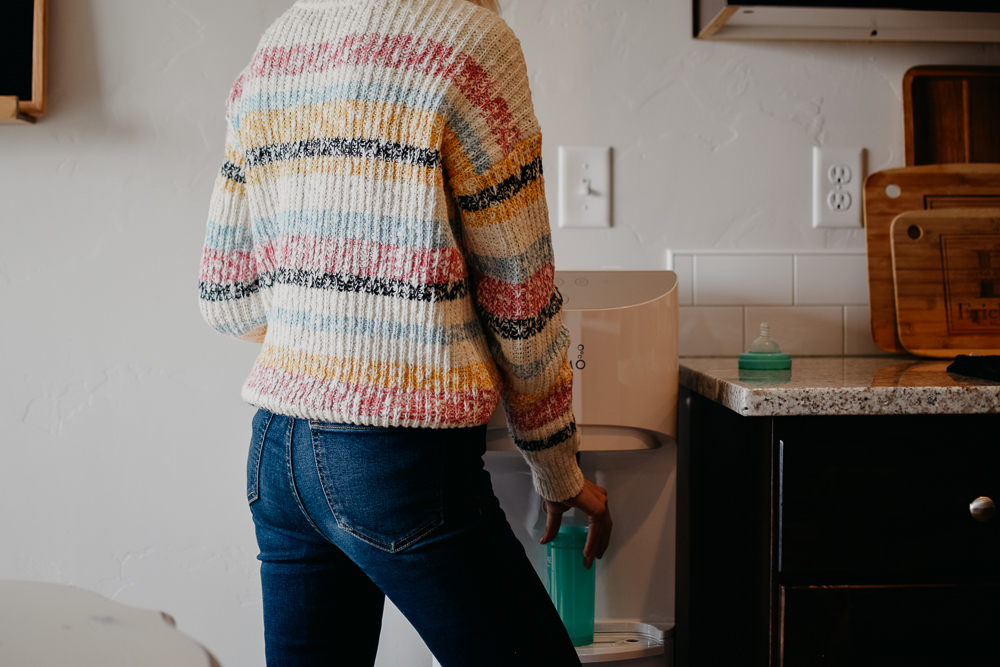 [show_shopthepost_widget id="3557064″]
I'm really excited to have this Primo water dispenser to help us all achieve our hydration goals! Do you know how much water health authorities recommend you drink? Half your weight in ounces! I'm definitely gonna get chugging and helping my girls to love to chug too! Thanks to Primo for making it easier to make healthier choices .. so we can afford a few un-healthy ones ?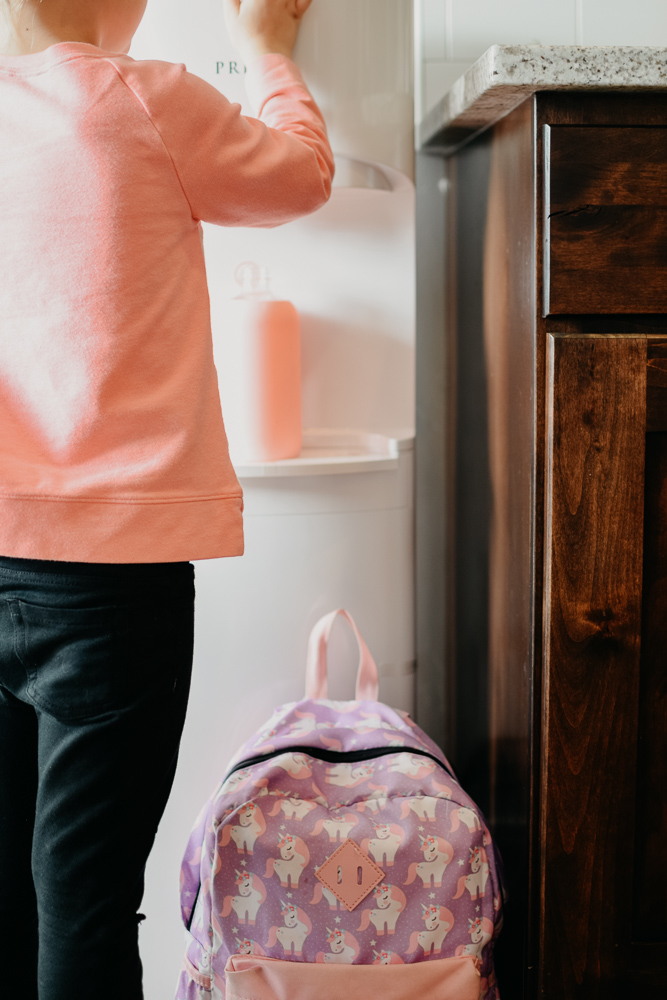 Pick up your own Primo water dispenser today! Or if you're a momma-to-be, add it to your baby registry! You'll be glad you did! #ParentingWithPrimoH2O
[show_shopthepost_widget id="3557064″]
Pin any of the below images to reference this post later!