The title is really quite self explanatory right? It's pretty repetitive too because Amazon is synonymous with Favorites so I should've just named it Amazon. Or Favorites. Or AF. (Do you know what the kids are using this acronym for these days? I'll give you a hint – it's not pronounced aff.)
Basically I am hip A.F. because #1 I know what A.F. stands for and #2 because I shop on Amazon! I find goodies every week day here. And what's best is I don't even have to leave my couch! (What has this world come too? I am lazy A.F.)
Here are a few of my favorites from approximately 2 days ago because that's how long it takes to get the goods delivered to your mailbox after clicking "CHECKOUT". Prime FTW.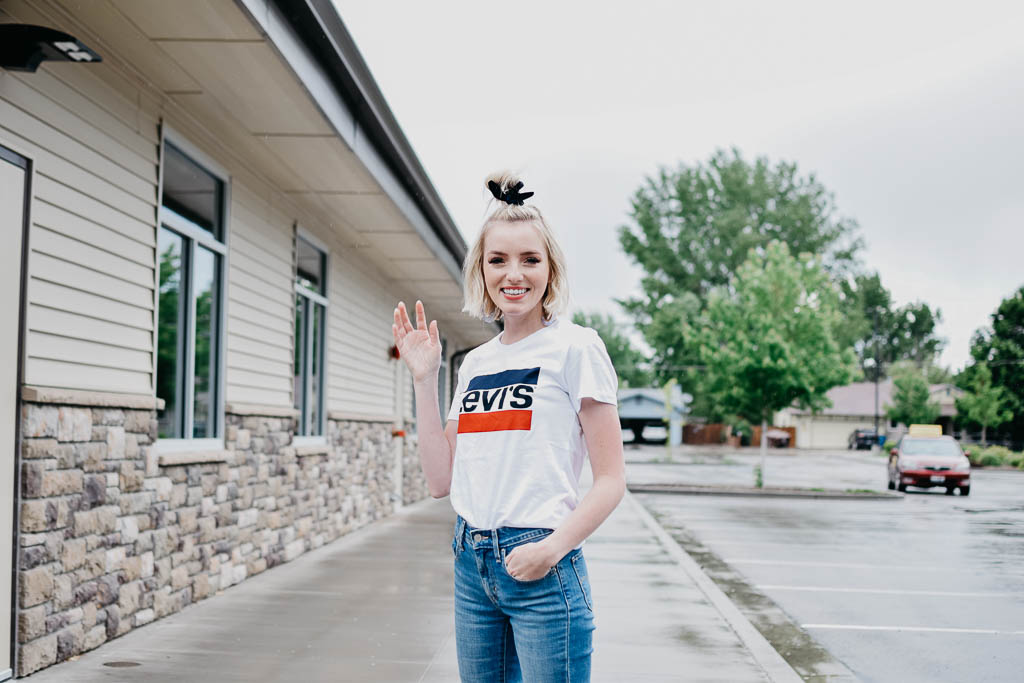 This Levi's Shirt is fashion and comfort all wrapped into one. And did I mention it took TWO DAYS to get here? I saw it on someone else, I liked it, I wanted it, now I've got it.
This KidCo portable chair has been heavenly during this TDY. The chair became our faux-daddy. I don't have enough hands for all the kiddos, and with my new-found chore of lawn-mowing, I needed someone to hold the little tyke. Enter KidCo chair. Its embrace is not as warm as my sexy hubs but it'll do in a pinch.
These marble hair clips, pearl hair clips, and scrunchies are giving me life. I'm sure you've noticed in my Instagram how passionate I am about the 90's trends. I'm spreading the wealth to all y'all and telling you to run and snag these barrettes, pins, and velvet hair ties now! And in 2 days you will thank me on Happy Mail Day!
This leopard print belt is another goodie! It's perfect jeans or tied around a dress. And it's under $10. Need I say more?
I'm loving these crawler earrings! They make it look like you have multiple small piercings. They're $12.95 and the perfect every day earring!
This Revlon Hair Dryer & Volumizer! Check out my Instastory for a timelapse of this baby working it's 80's volume magic! I haven't been more in love with a hair tool since my 3 barrel curling iron that I saved up for and purchased all on my own circa 2003. Remember when you would 3 barrel your hair the night before school and sleep on it hoping to preserve the curls? .. waves? .. I'm not sure how to classify it but I loved that 3 barrel. Almost as much as the crimper I had! This Revlon Volumizer is on sale right now and you need it in your life! It adds so much volume to your hair and cuts down the drying time. Who couldn't use less drying time?