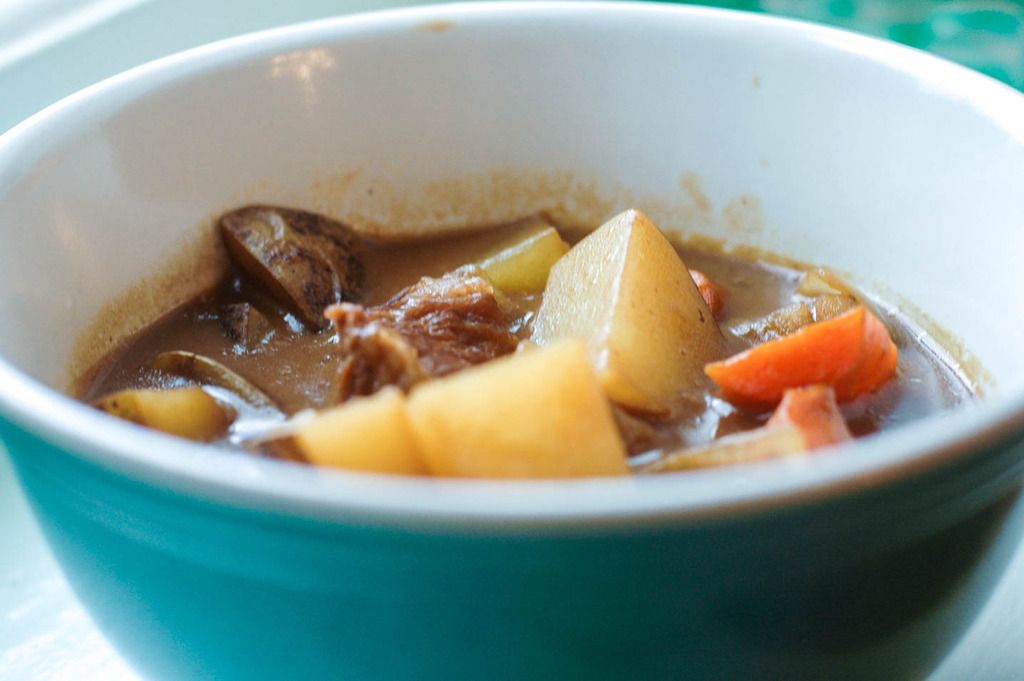 I love roast. … But not for the roast. Nope. I'm a meat and potatoes kind of girl. I love the carrots and potatoes and onions all smothered in the roast gravy. Yeah – I'm salivating right now. So I used to make roast all the time. And then I would pick up the whole roast and put it on Stefan's plate. I would then fill my plate with the vegetables. But my life officially changed when I came up with this soup one wicked cold fall day. .. (Obviously that happened in Utah because there's no such thing as wicked cold here in Florida)
Before I go any further, I know I'm not fooling anyone. You're all thinking .. "why the heck is she calling it pot roast soup – everybody knows it's just beef stew." And THAT is exactly why I changed the name. BEEF STEW. The name just ruins it for me. All I can think of this Benchwarmers scene.
Tell me that doesn't ruin "Beef Stew" for you. Yeah, you just decided to forever call it pot roast soup too huh? You're welcome.
Anyway, if you want your house to smell the way it should when you get home from church on a Sunday, then throw this in the crockpot. … And then light your candle called "Sunday After Church".
[amd-zlrecipe-recipe:2]