Well hello there! It's been awhile .. (since I could hold my head up high). Sorry. I had to. It's like when you here the phrase "let's get down to business" and you HAVE to say (whether it be silent in your head or a theatrical proclamation) "to defeat the Hun!" Sometimes I think my primary languages are lyrics and fandom references.
Anyway, I realized I NEVER posted our Part 2 to our Disney Cruise! It was probably out of depression. Depression that I left Castaway Cay for a cold and lonely North Carolina (no offense NC – I have grown to love you) and brought home with me even paler skin than I left with and the Norovirus. Needless to say, I wasn't too thrilled to snap back to reality (oh, there goes gravity) .. ?? I just. I can't!
Now that I have made a friend here (Betty at Bojangles and I are on a first-name basis and she puts extra frosting on my Bo Berry Biscuits. She is my best friend) and the weather is warming up – I think I can accept the fact that our Disney Boat is a thing of the past and the closest we'll get to dining with Mickey is watching Mickey Mouse Clubhouse while eating Pop Tarts in the living room (also a wonderful breakfast if you ask me).
So, I've reached the point that I can revisit this wonderful week again and share the memories with you all! If you missed my first post on our Disney Cruise you can read it here . We had such a wonderful time and I highly suggest a Disney cruise if you are looking at cruisin' with kiddos!
First is Cozumel, Mexico and our tour of the Mayan Ruins. It was so beautiful! Look at how green the grass is/was! And in the middle of January wearing shorts? IT WAS BEAUTIFUL! And my Dad is that sombrero? … Definitely beautiful! ?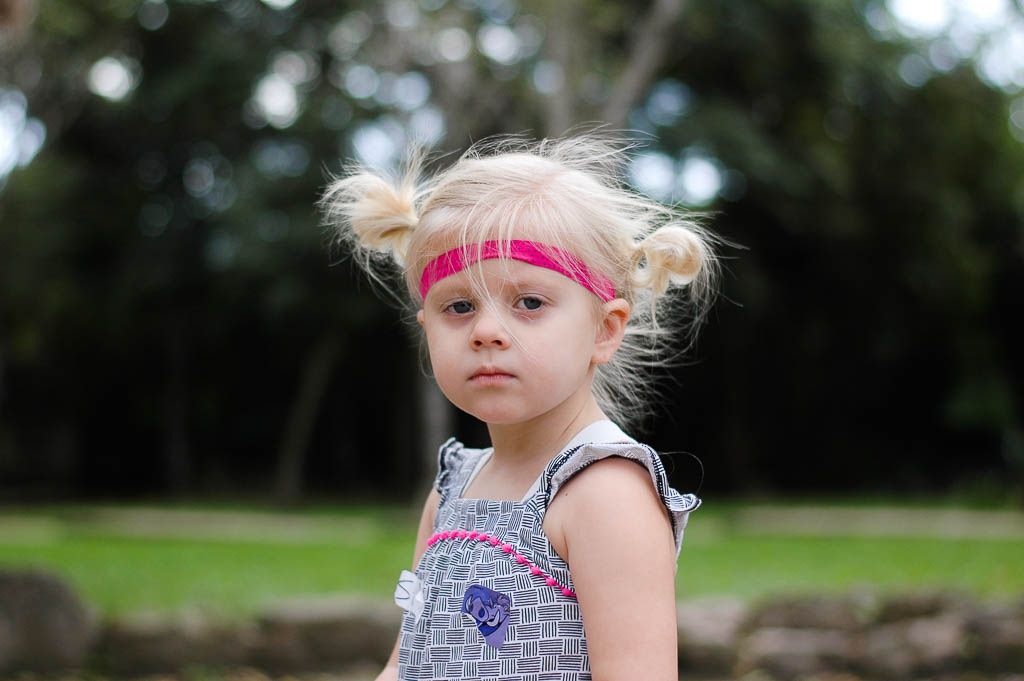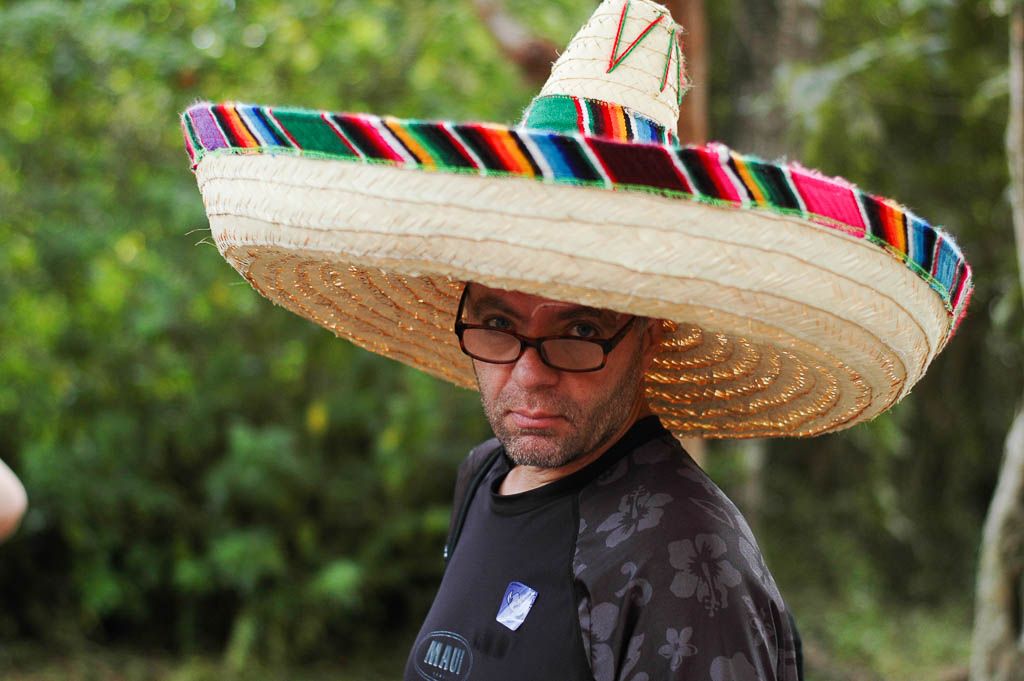 Next is our time in Jamaica! I couldn't stop using the cheesy "Jamiacan me crazy" line and laughing at myself. Nobody else thought I was funny … they were (ja)maican me crazy ?? I crack myself up sometimes. And probably only myself. We let the girls each pick a Jamaican souvenir. Gwen chose a rastafarian wanna-be Tigger. Typical impulse buyer this one … Nora on the other hand spent hours weeding through flea market trinkets and collectibles to find the perfect purse. It was exciting to watch her find something she was so excited about. She has been collecting pennies .. (Ok, you caught me. We bribe her with money. I am not above it.) And she wanted a safe place to keep all her coins. She's basically 15. It scares me.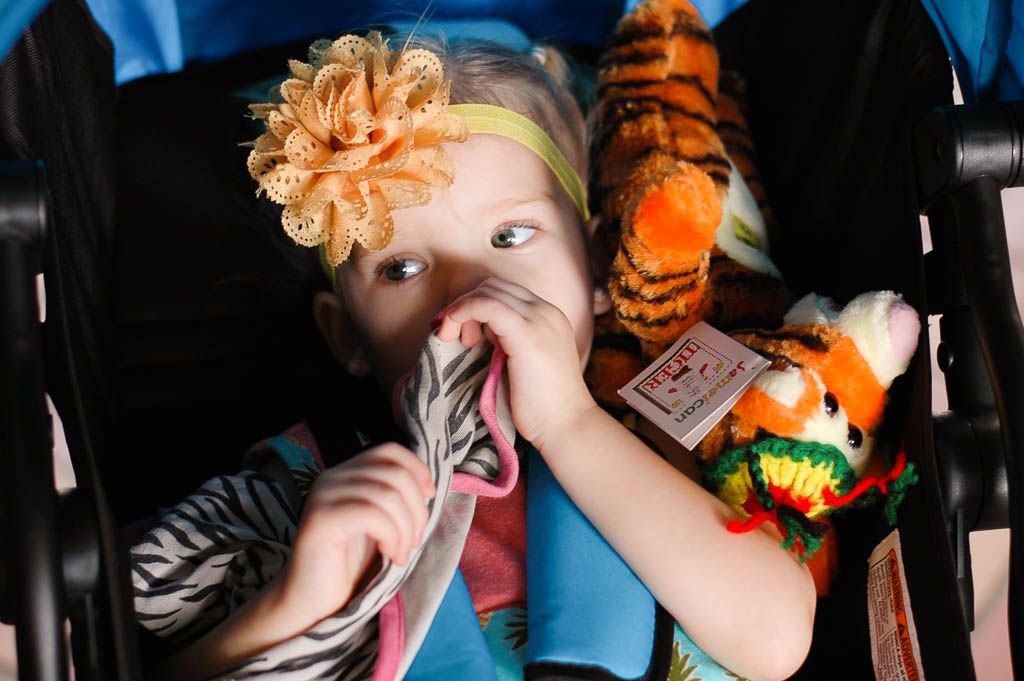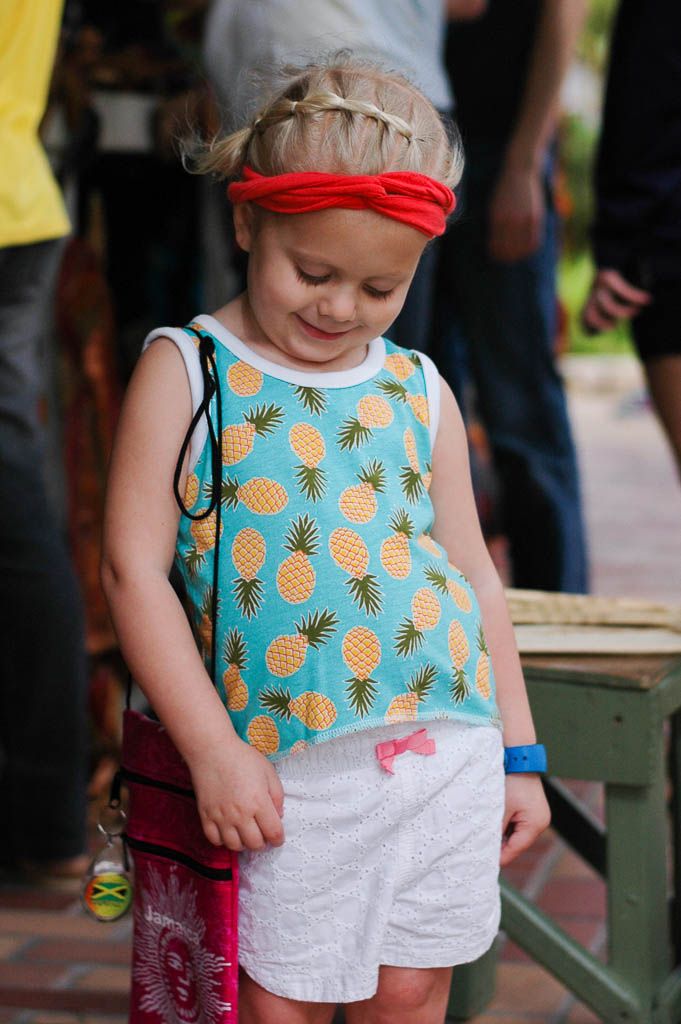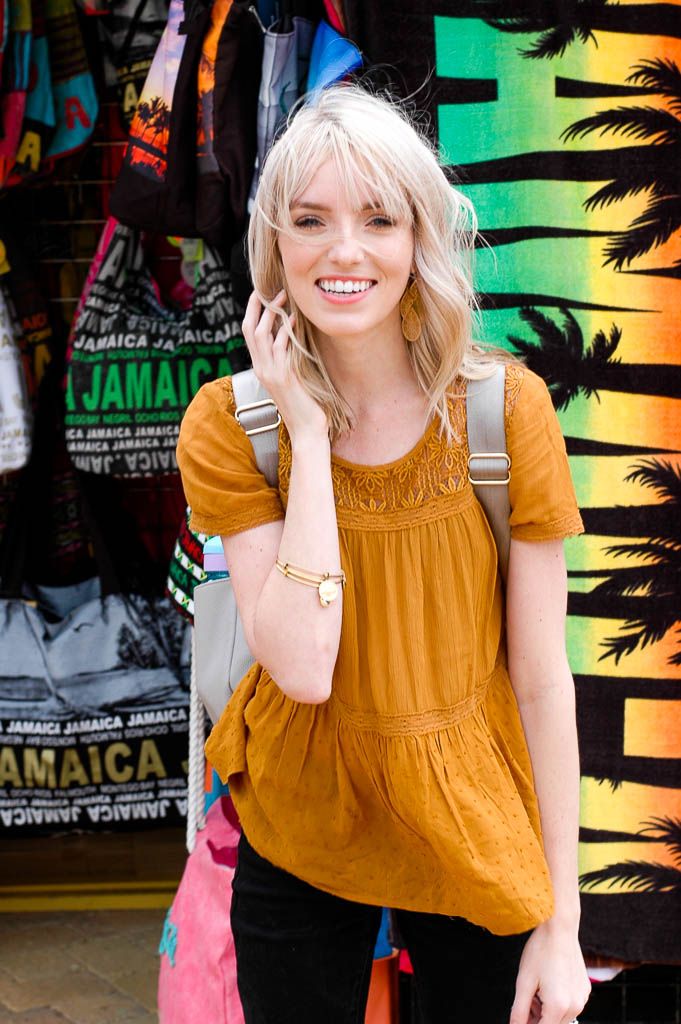 Also .. The wind was balls crazy and super unappreciated. Wind? Jamaican me crazy. …. ?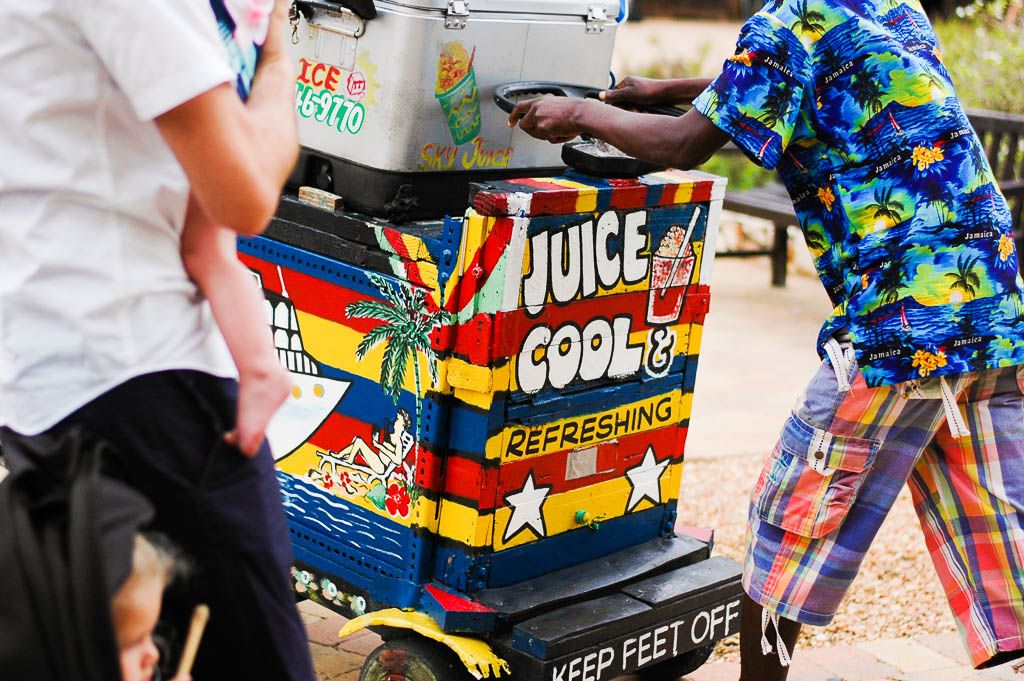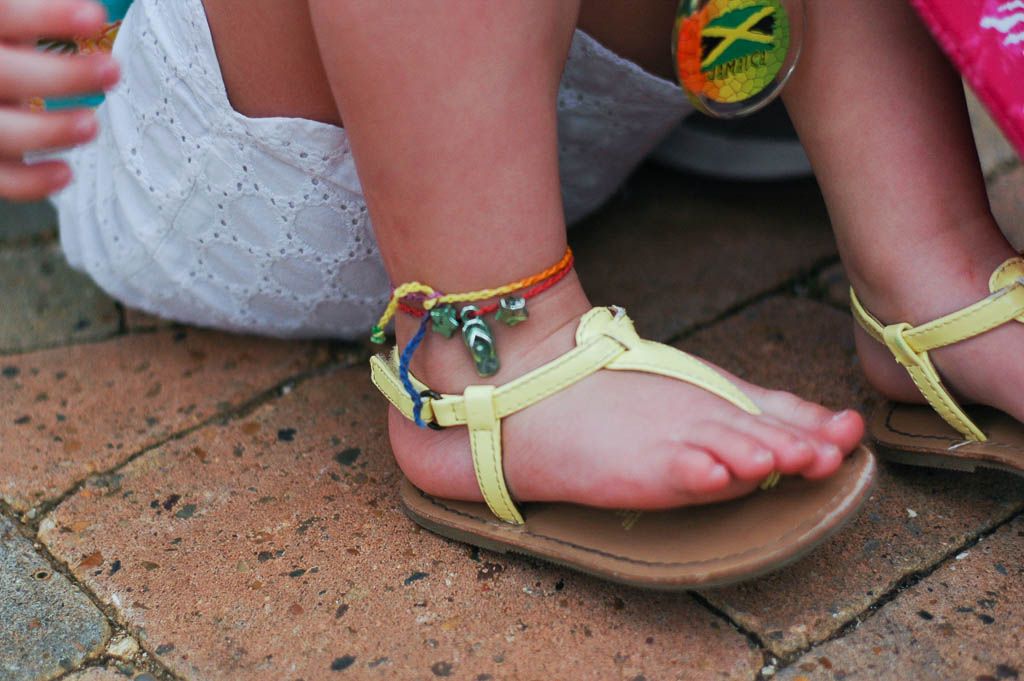 She also threw it back to the 90's with this anklet. The kid knows a thing or two about style.
My Dad couldn't help but spoil baby Gwen with this adorable Jamaican dress ? Every time I looked at her that day all I could think was "Some people say they know they can't believe.. Jamaica we have a bobsled team!" We had a blast in Jamaica!
On our last sea day we enjoyed Star Wars day! They played the new Star Wars movie … like number 17 or something. I'm not really caught up with the force and who is whose father these days. We sure had fun dressing up and pretending like we're the kind of people that go to comicon and can impersonate chewbaca.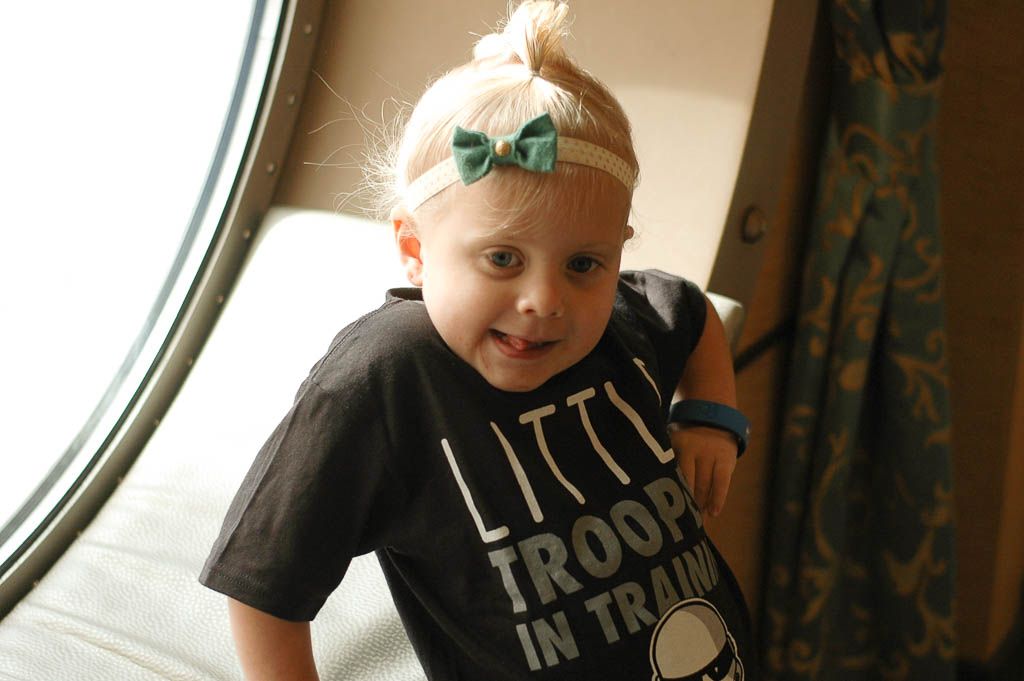 Unfortunately, I have no other pictures from this day. #fail.
Our last day of the trip was Castaway Cay! This was the BEST day of the trip in my opinion! Castaway Cay was such a fun beach experience. They had everything you could want to make the beach convenient right there! Wagons to cart your crap to the beach, chairs to layout .. (what is laying out? Don't ask me. I haven't done that in years. My pasty legs are proof of that.) A smorgasbord buffet was within walking distance, bathrooms were also within walking distance .. but who needs a bathroom when you have the ocean right there, right? … ? Just kidding of course. I had a small case of the flu this day so close bathrooms were much appreciated.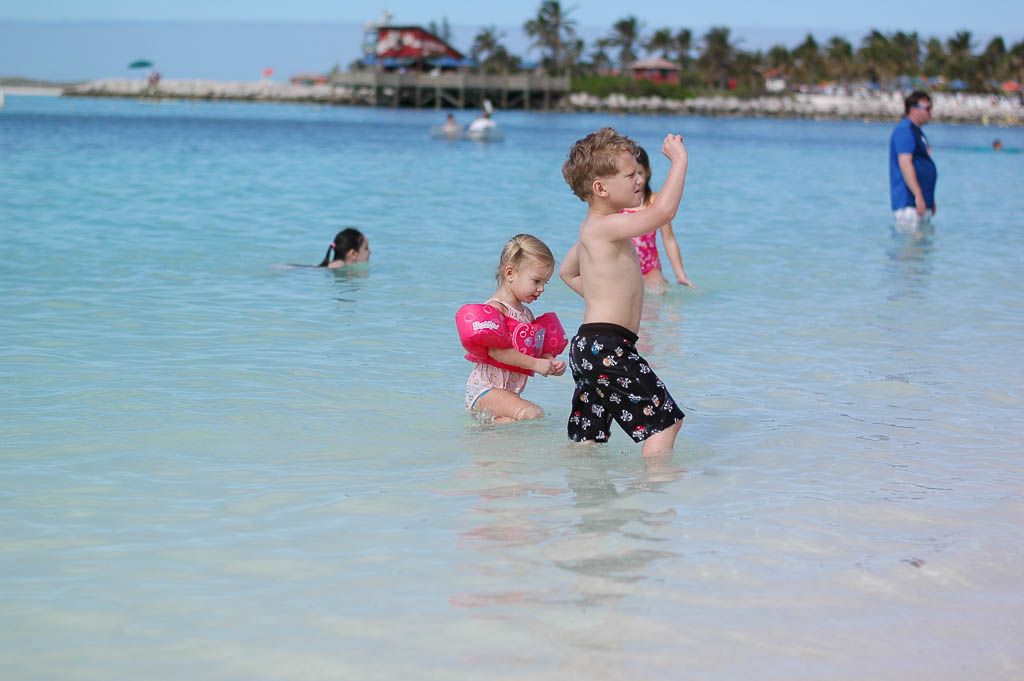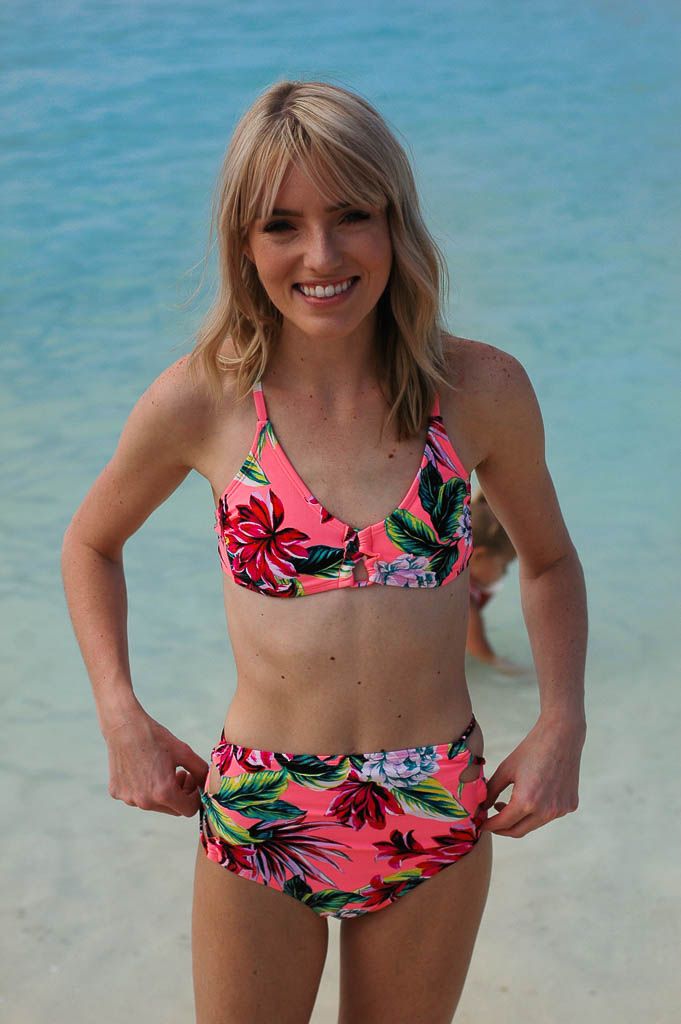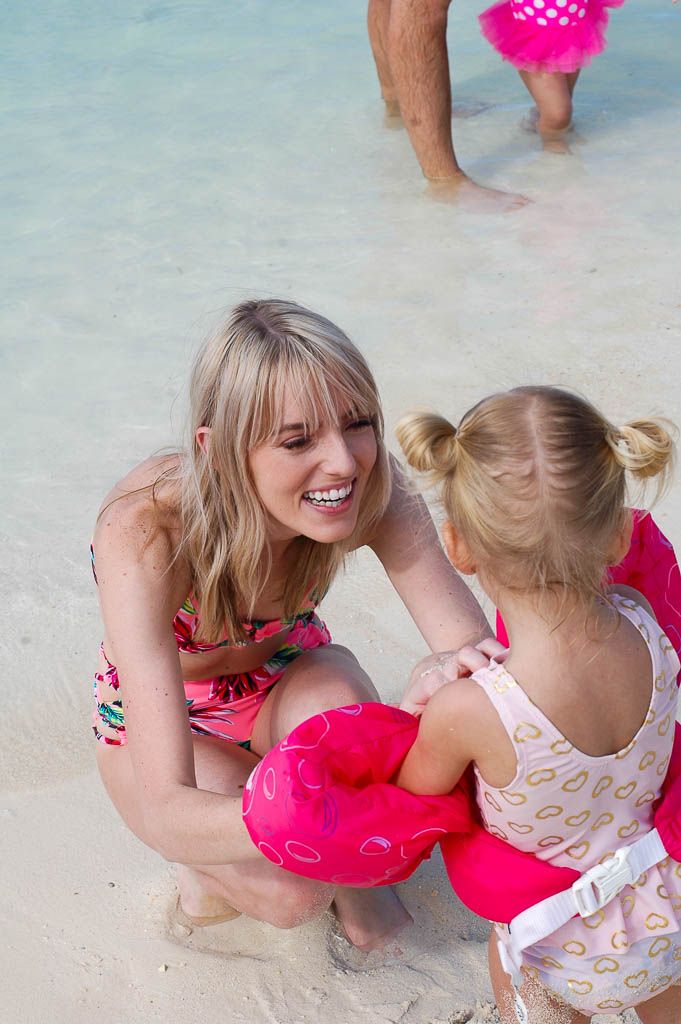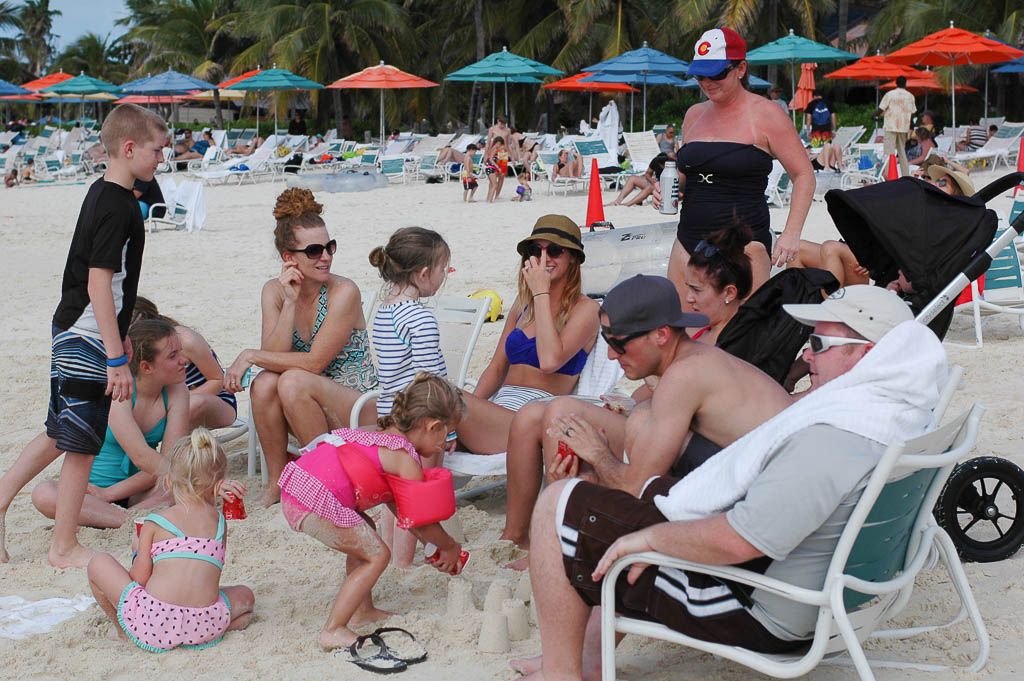 All our swimsuits are from Target
Mine | Nora's | Gwen's: Sold Out – SUPER CUTE option here.
We had such an amazing time aboard the Disney Fantasy. I have a feeling we're not saying "Goodbye" for too long. ?