This post is sponsored by Nuby™; however, all thoughts and opinions expressed are 100% my own.
I'm backstreet back again with Nuby and some more meal time fun! We've partnered up for their M is for Mealtime campaign to bring you some fun mealtime activities, downloads, and of course .. a giveaway!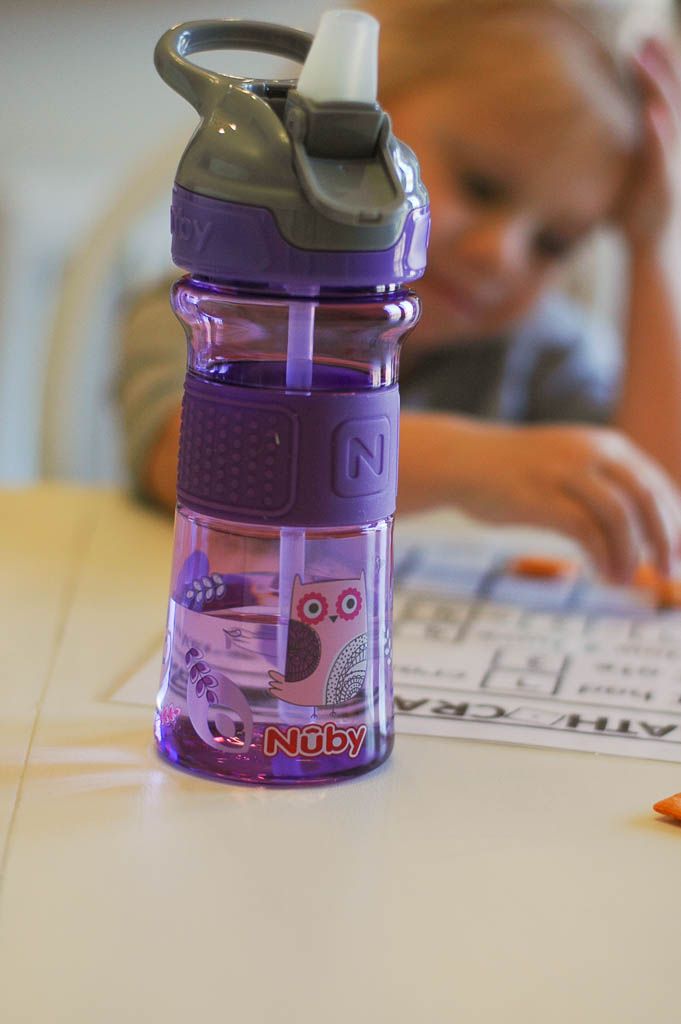 Mealtime doesn't have to be breakfast or dinner. And it doesn't have to be boring either! We've had fun exploring mealtimes and what fun ideas we could come up involving food! This Math Crackers worksheet and activity was just one of the fun ways we've played with our food this March. Thanks to Nuby, we always have the perfect mealtime gear!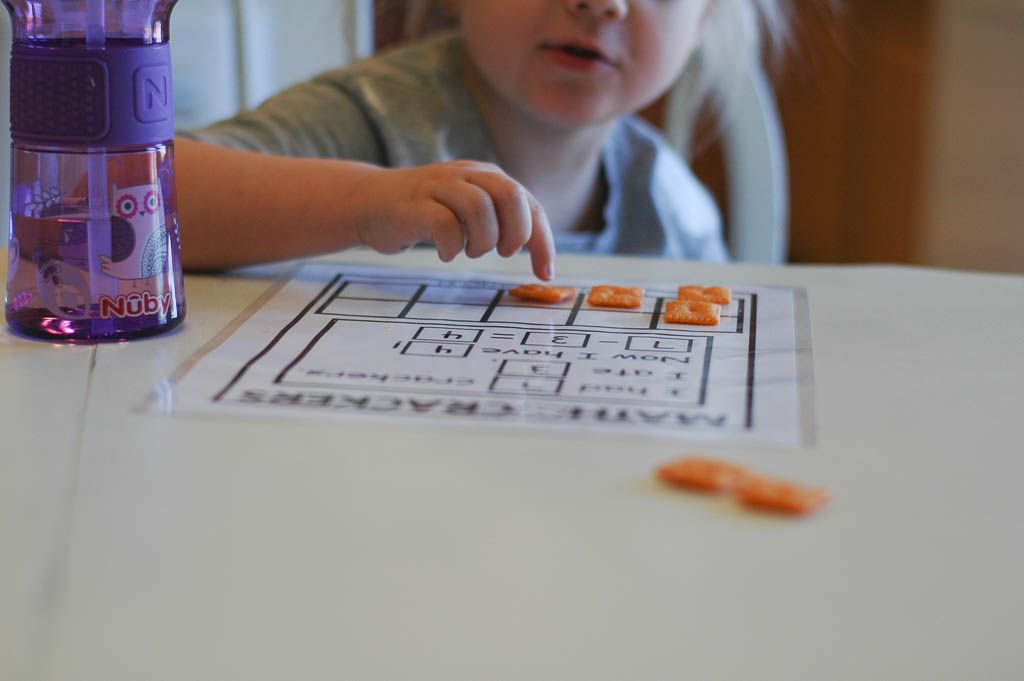 Nora is my first, and so what that means basically is she is my rough draft. She gets parented by the trial and error method. Let's just say there has been a lot of brainstorming sessions with this one! And since nobody sent me home from the hospital with a How To book – we've had a few pretty awful report cards along the way. Like the time that I didn't think ahead enough to get the ball rolling on preschool enrollment before we moved here. Yeah. #parentingfail. Poor kid just begs to go to school. So I take her to drop-in daycare sometimes and we call it "school". .. And then she came home and said … "Mom, when am I going to go to school where babies don't go?" … Alright kid .. you got me there. Mom screwed the pooch on this one. I've been sending you to day care ?. I promise, next year we are going to get you into the best (most convenient) preschool that will provide you the best education (and doesn't cost a lot of money). #momgoals right here. So, needless to say, I've been talked into doing some home preschooling here and there.
From our fun preschool sessions I have learned that Nora is wicked good at math! Or I am a wicked good teacher. I doubt it's the latter. Due to the fact that my Dad still cannot make my famous bread and I have "taught" him about 5 times … So I'm sticking with the Nora is Einstein theory.
But really, this kid is good at counting and adding and I'm not lying when I say she has started working on division! Like – if mommy has 12 Dr. Peppers and she's the only person to drink them – how many does she get (in one day)? 12. The answer is 12 guys. 12 ÷ 1 = 12. ?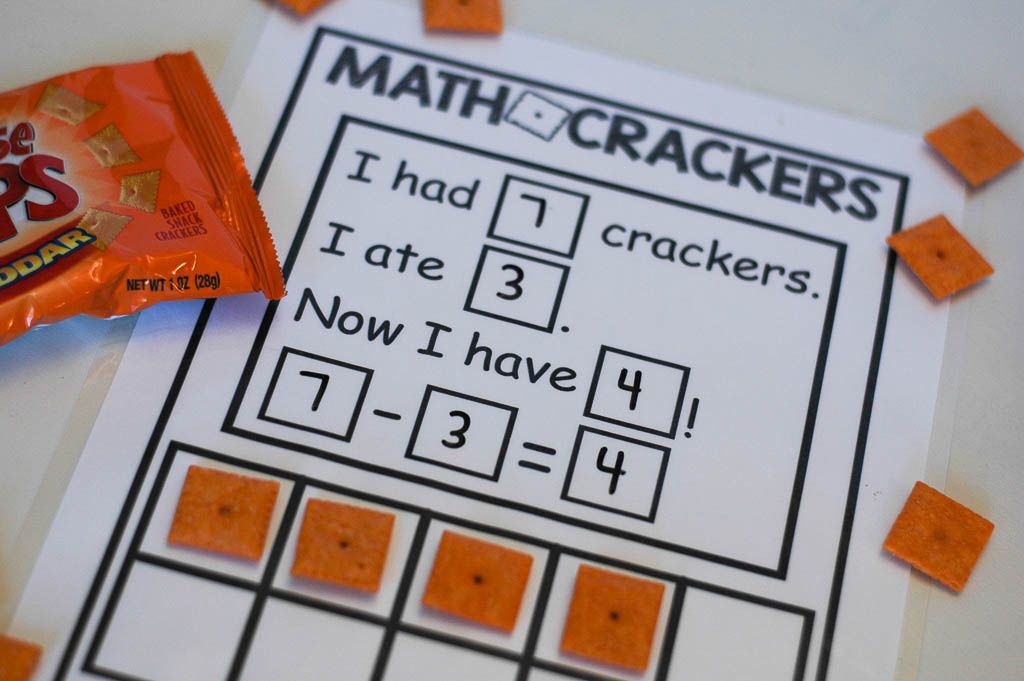 We came up with this fun Math Crackers worksheet that focuses on subtraction and snacking. Brought to you by the letter S. You're welcome. Somebody somewhere said you learn better when you're eating. <– Yes, that's a direct quote. See my list of citations on my reference sheet to find where I snagged it from. So we combined the two and voila – instant genius.
It has been fun to work together with Nora on fun math problems. We laminated this sheet so we can use it over and over again and also eat cheese crackers over and over again. ? You can download this sheet here! ??
Download Math Crackers Worksheet
Thanks to Nuby (and Dr. Pepper) we were kept well hydrated while working on our math skills! Nuby has the best gear for my kiddos. I especially love all their feeding gear. They make every mealtime venture easier and more clean! That was another parenting area that we had many trials and many errors. Finding the right feeding gear that would help keep our mealtimes a tad more manageable. Nuby has come through for us on so many products! One of them being this water canteen. We love this water bottle! It holds more water than most of the other water bottles we have for the girls which is important to me. More water, less refills. Pretty sure that is a win in any mom's book. Shop the full range of Nuby Thirsty Kids Water Canteens at Target stores. View the range here: http://bit.ly/2leevC5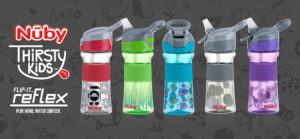 Head to my Instagram to enter my giveaway with Nuby!