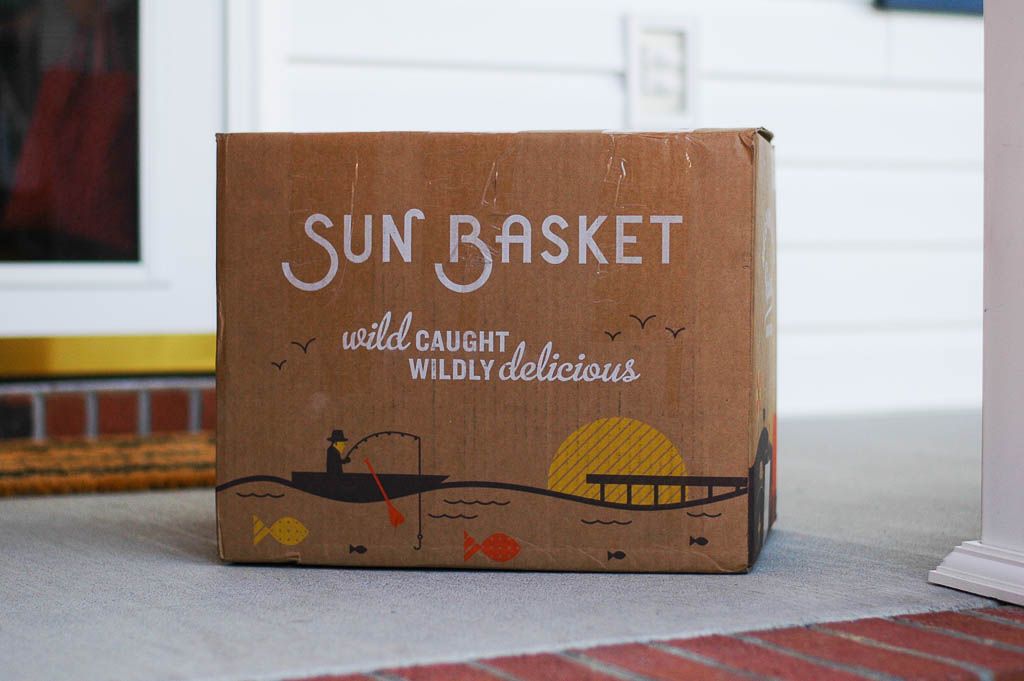 If you're just here for the freebies – scroll to the bottom for 3 FREE FAMILY MEALS from Sunbasket! But .. I will say, if you'd like to stick around .. grab some popcorn. You may get a chuckle or two out of this post. ?
Hey hey y'all! I am so excited to share with you our fun experience with Sun Basket! Sun Basket is a basket that is delivered straight to your door with a son inside! No daughters available at this time. ?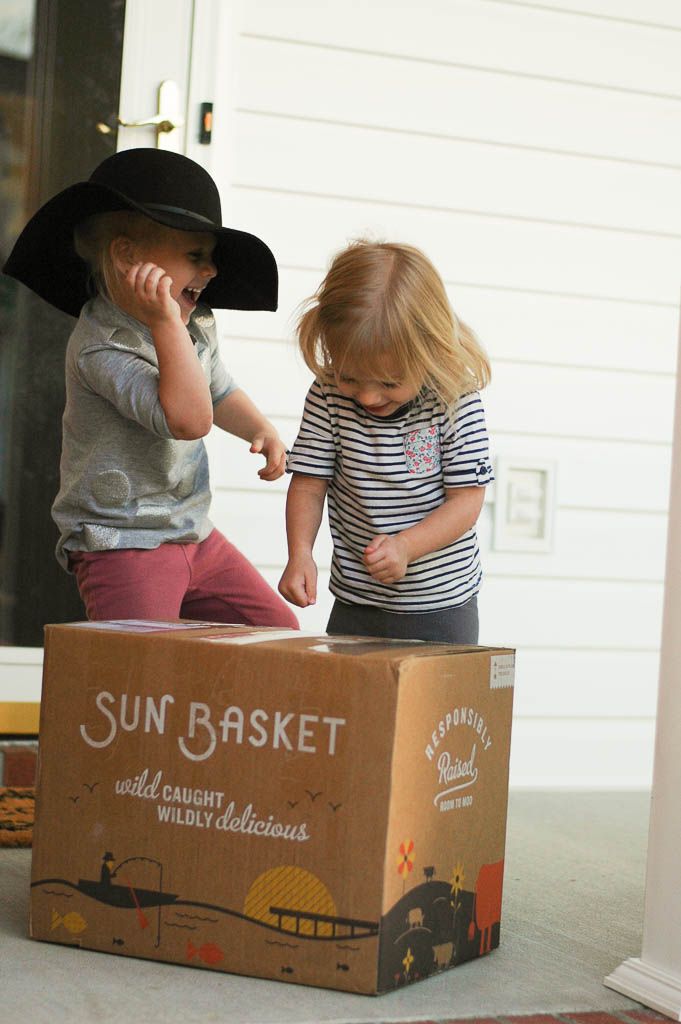 Juuuuuust kidding of course. Sun Basket is a healthy meal delivery service. They work with the country's best farms, ranchers and fishermen to deliver certified organic ingredients to your doorstep to create the recipes that you choose from the weekly menu! We had so much fun choosing which meals we wanted to try. I really tried to step outside the box basket, so I decided on some recipes I had never heard of and I couldn't pronounce ?. If you tuned into my Insta Stories then you saw just un-gifted I am when it comes to the gift of tongues.
I chose both the Baked Pasta with Butternut Squash and Beef Bolognese with Polenta. See – you can't confidently pronounce them either. (No you can't, don't lie).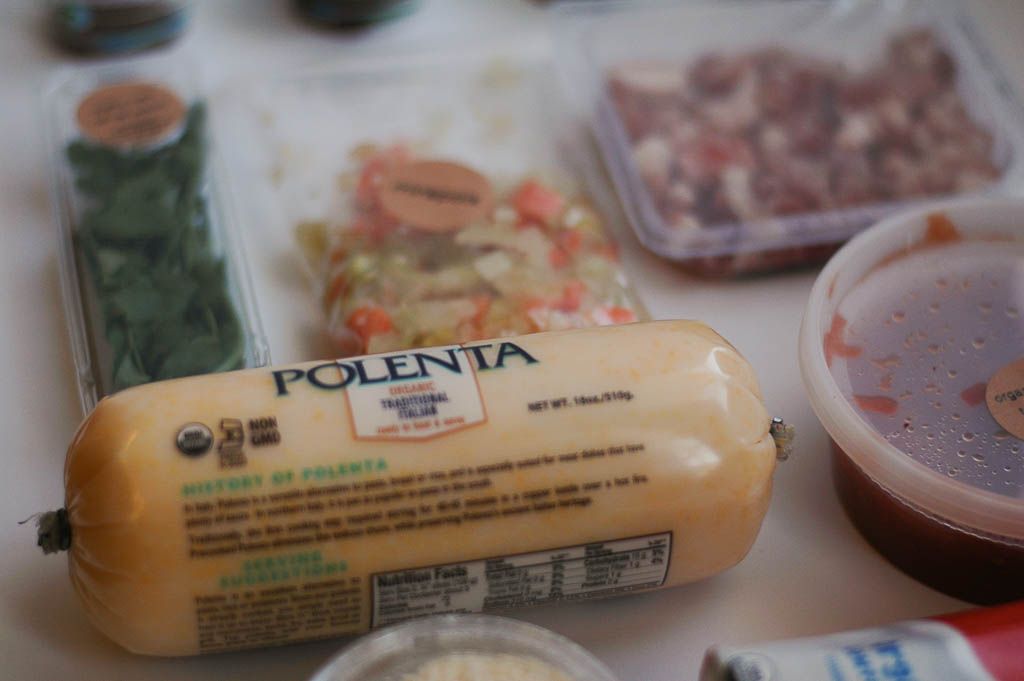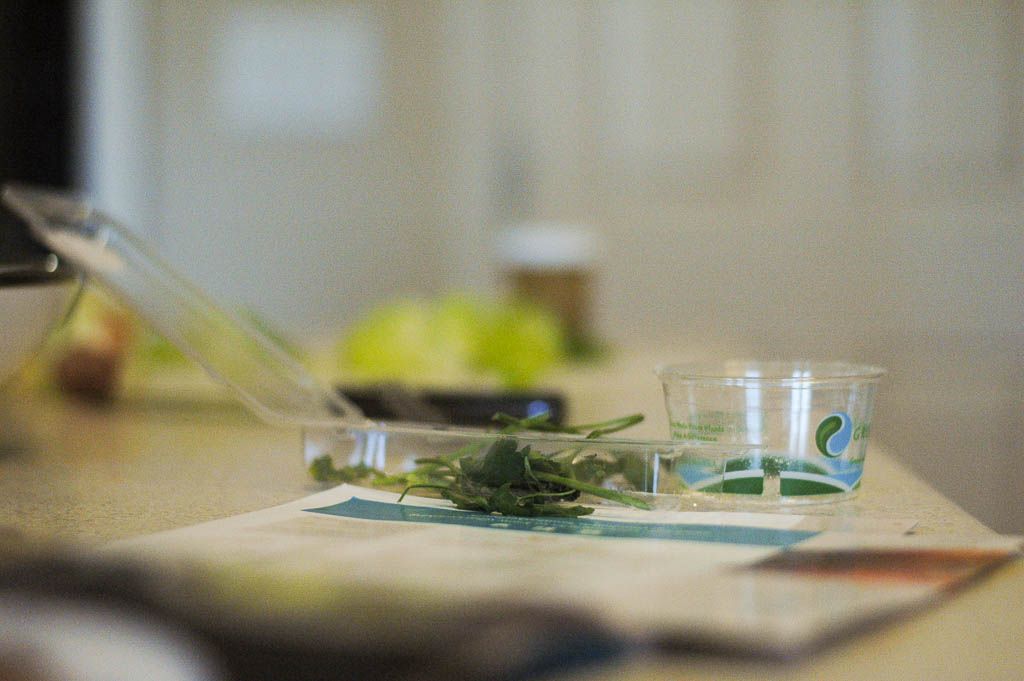 I loved the ease of this service. Everything comes fresh from the garden/farm to my door. There's no forgetting ingredients and sending my kids around the neighborhood with a plate of cookies (looking adorable, I might add) in search of a cup of sugar. No more searching Google for "what can I substitute for ______ in cooking". Turns out there's not much you can substitute for lettuce in a salad. You can, however, substitute a whole doughnut for the whole salad and probably be a heck of a happier camper. Life hacks brought to you by Jamie Ericksen. You're welcome.
Another thing I loved about Sun Basket was how fun they made it for my kids! Each menu comes with fun ideas on how kids can help in the kitchen! So we let Nora fire up the grill and sharpen the knives while we sprinkled parmesan on top of the casserole?. Safety First!!
Sun Basket just made cooking dinner fun again! My girls were excited to help, I was excited to cook something new, and my hubby was excited to have food in his belly.
Both recipes turned out amazing! I had never heard of or tried polenta but the whole family loved it! I loved it so much I actually bought more of it at the grocery store the next week. Don't worry, I bought the doughnuts too. But definitely the bolognese was amazing. Nevermind that I didn't (nor do I now) know how to pronounce it. It was delicious. I never would have tried these recipes so I am grateful for the opportunity to step outside my comfort zone.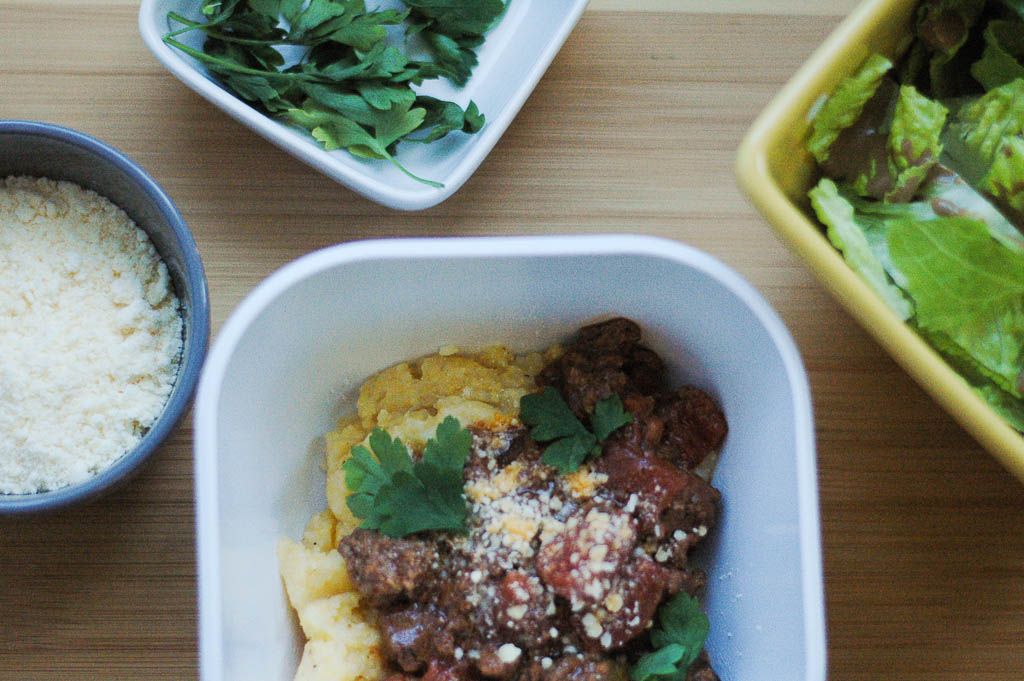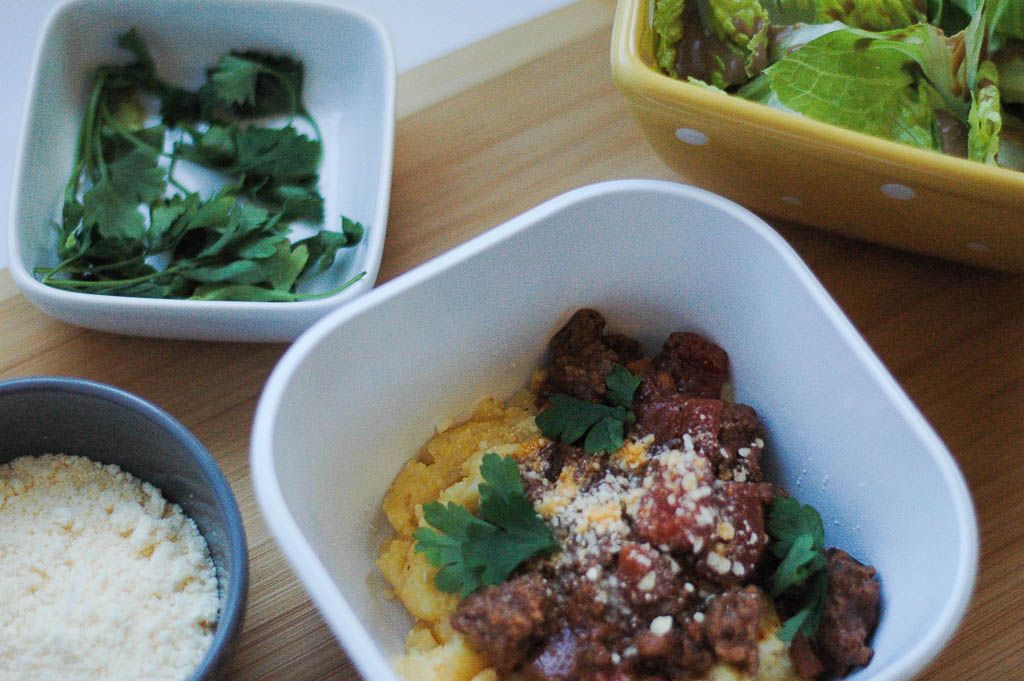 I love Sun Basket's dedication to healthy and organic ingredients. If you have ever thought of using a meal delivery service, you should definitely try Sun Basket.
Sun Basket is offering 3 FREE Family Menu Meals to my followers! Visit their site to get started! You will not be disappointed! Also … who says no to free food? Not this girl! And not you either. Give me all the free food!
Thanks for reading friends! Get your free meals and let me know how much you loved Sun Basket!!
Please Note: This post contains affiliate links, which means that if you click on one of the product links, I'll receive a small commission from your purchase. This does not increase your paying price in anyway, but helps me to afford the time and money that comes with blogging. Thanks for all your love and support with my blogging journey!