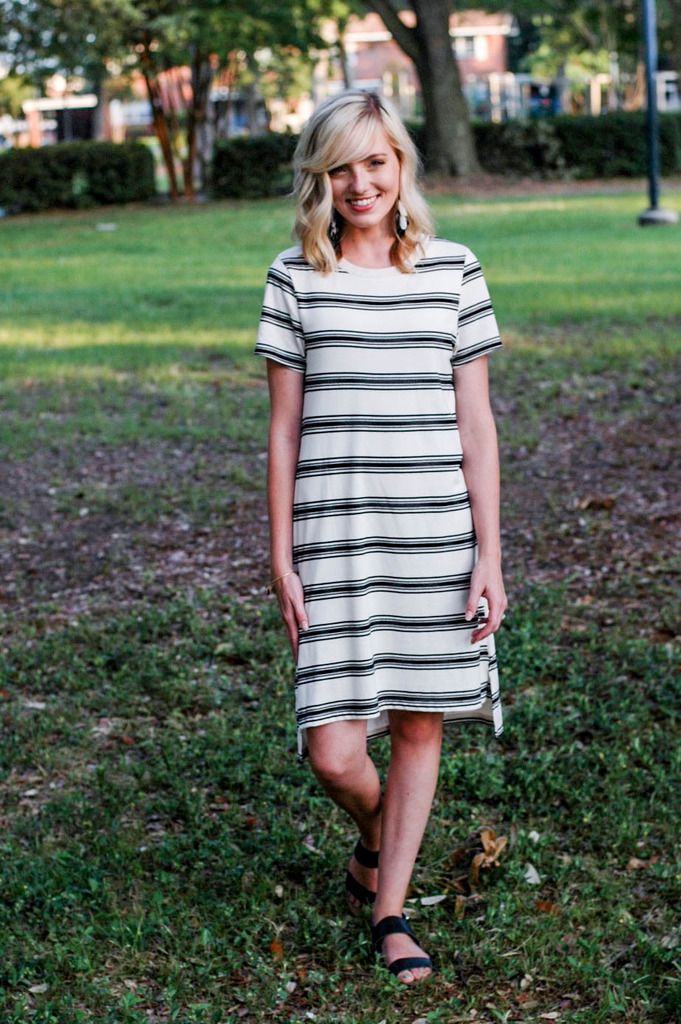 Ok guys, I am not trying to pretend that I am a fashion blogger. I wish. But I have a hard time finding modest summer clothes. I suck at dressing myself in the sweltering humidity of the Florida summers. Well, I really suck at dressing myself period. But especially in the summer when I am trying to remain modest and not sweat my baguettes off. (10 points to whoever can identify that movie quote.) So I found this T-shirt dress at Target and I am in love! It's breezy and long enough for me, yet not too long. I love that the back is longer than the front because if I bend over (which any mother of a 2 year old would know that that's basically how I get my exercise) my bum isn't hanging out! That's always a plus for me. A negative for my husband … but definitely a plus for everyone else around.
So if you live in H-E-double hockey sticks, or any of the surrounding neighborhoods where the humidity is 85% in your house and your mustache sweats the minute you step outside the door .. go to Target, get this dress, go straight to the register, do not use the restrooms … and then smile because you have a new T-shirt dress to wear that doesn't play peek-a-boo with your hiney when you pick up your toddlers bottle off the floor .. for the 13th time.
Hope you guys enjoyed this post! If you'd like to see my other awesome finds for hecka hot summer style .. leave me a comment! And stay tuned for next week when I announce the winner of the 10 point movie quote identification.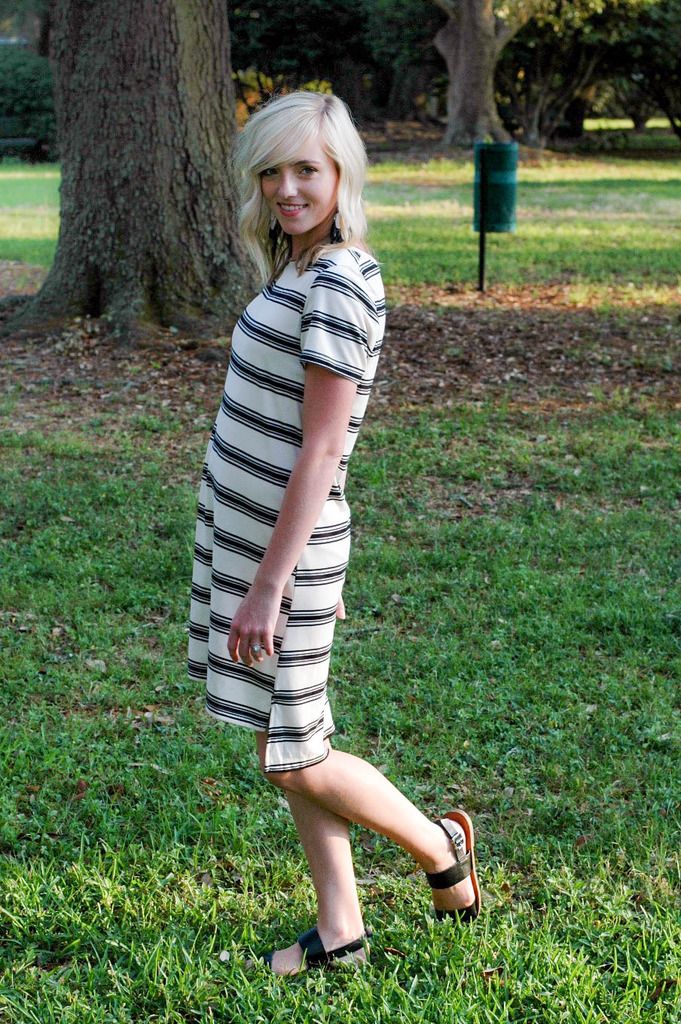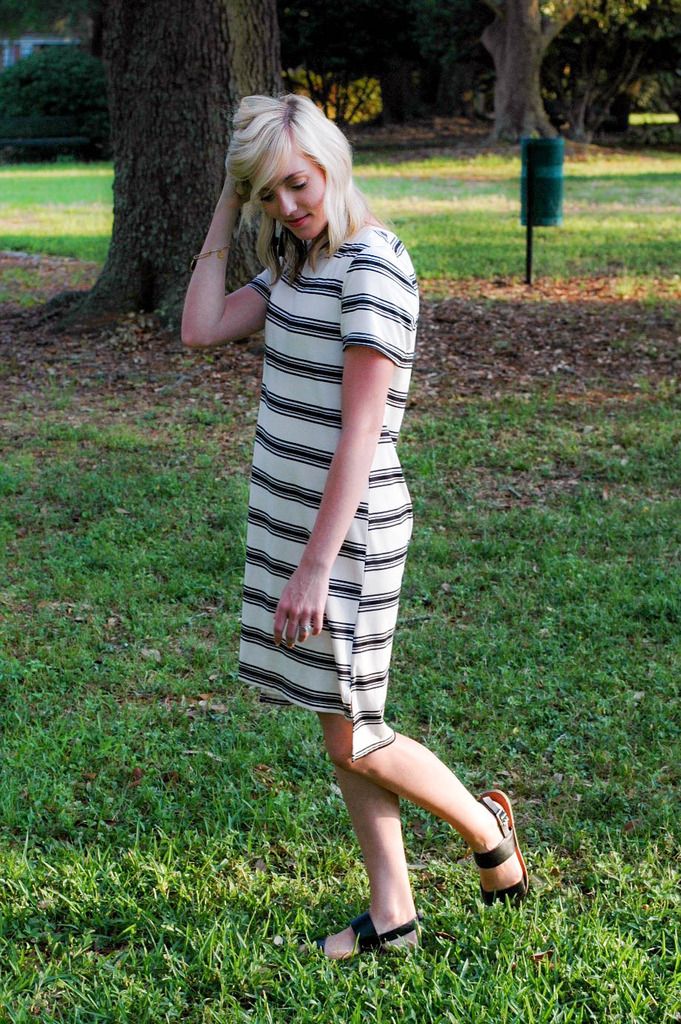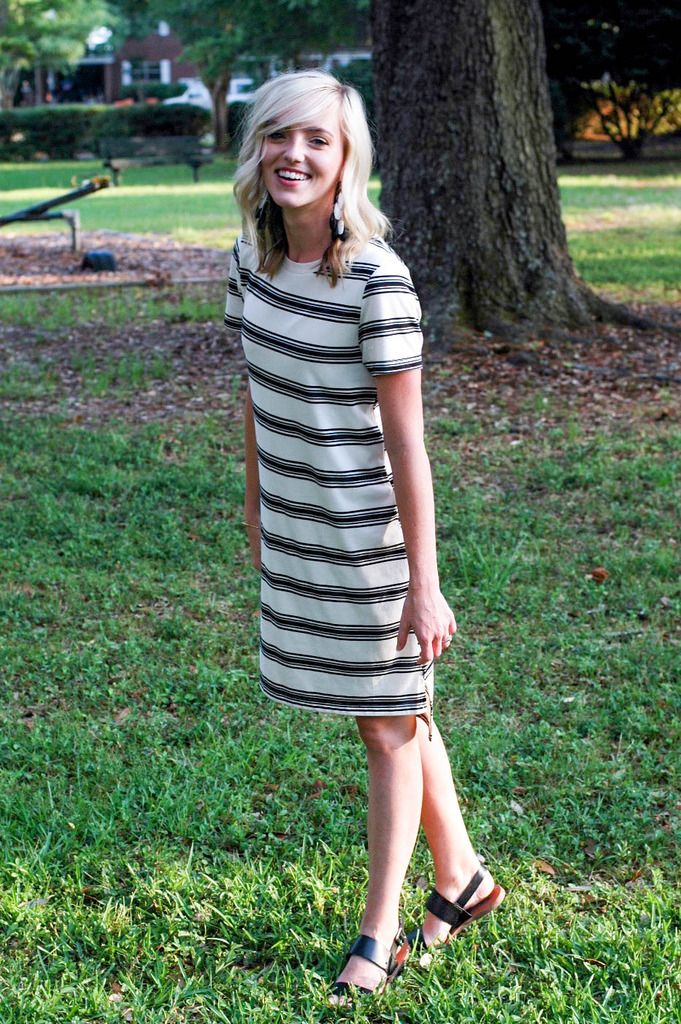 Dress: Target
Shoes: Just Fab
Bracelet: Alex and Ani