Denim + Joggers = The best of both worlds. Who said Miley Cyrus was the only one to enjoy that luxury? She's not the only one to ever take a naked joy ride upon a wrecking ball either .. but that's a story for another time.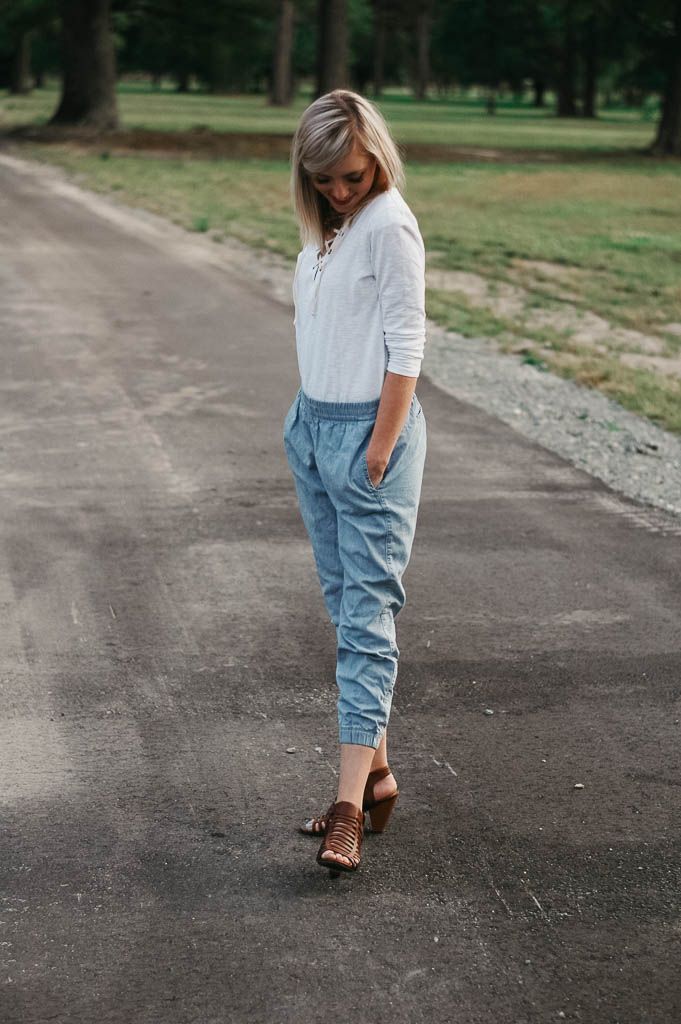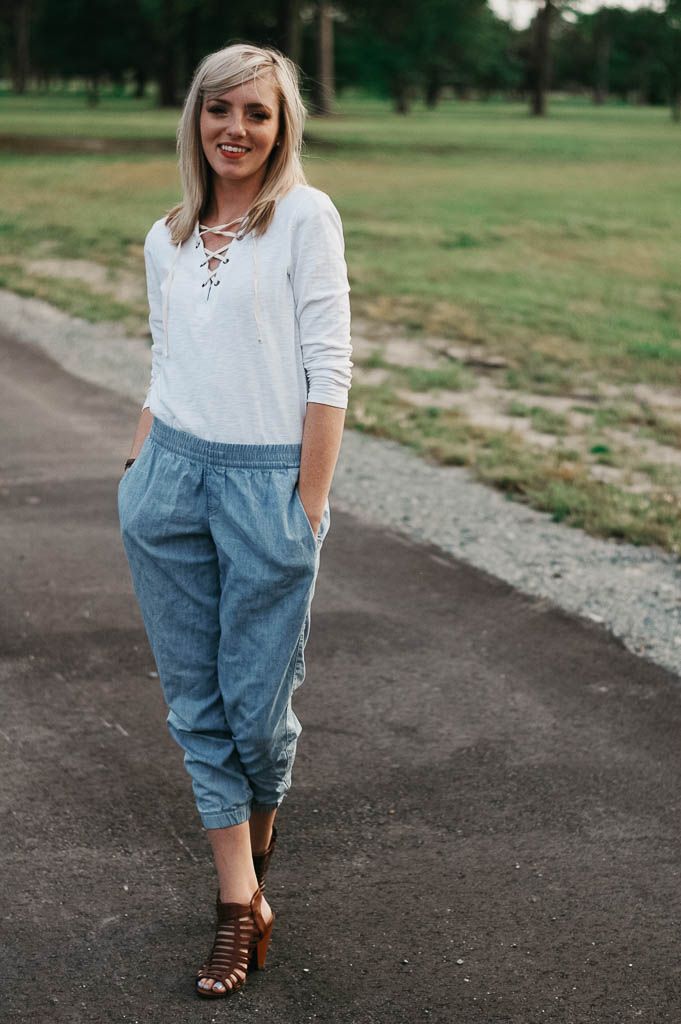 I like a nice slouchy jogger aka period pants. Elastic waistband? We're BFF's. Baggy? We're soul mates. Give the illusion I actually got ready for the day and don't intend to eat my weight in Chipotle burritos? Marry me.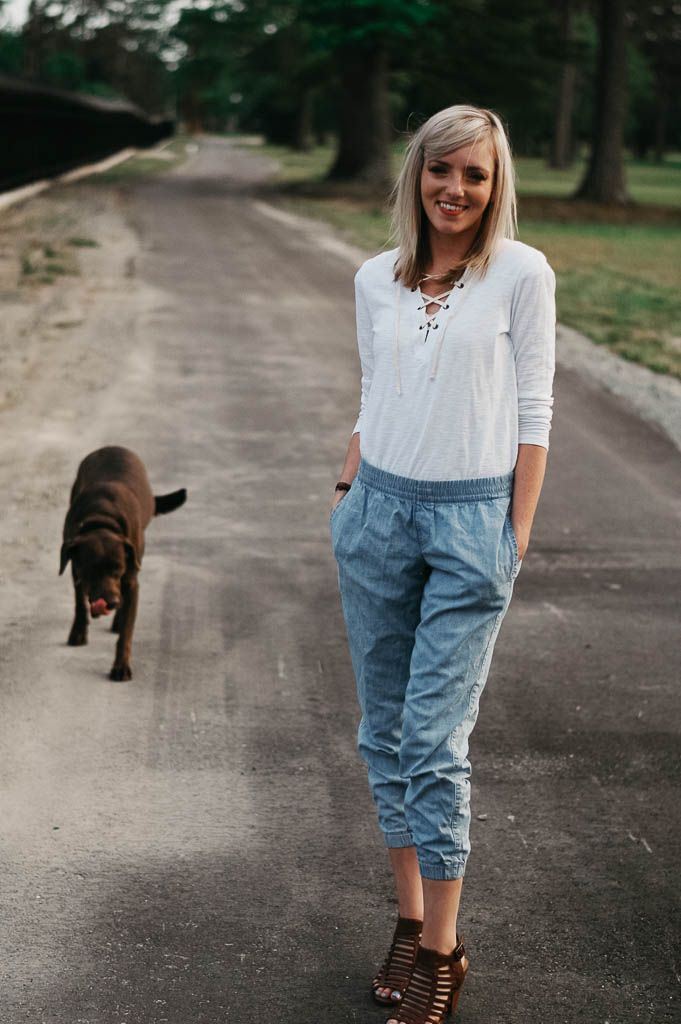 I posted these joggers on my instagram a few weeks ago and had some requests for them! I am here with good and bad news. The bad news, these pants are last season and no longer exist "on the line". They are the unicorn of denim. The good news is I have linked several options that would do the trick! And by "trick" I mean trick everyone into thinking you intend to party when your only real intentions start with a dough and end with a nuts.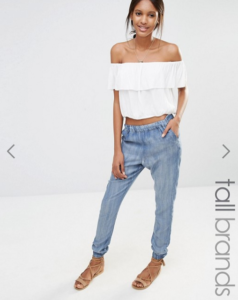 These joggers from ASOS were best match I could find! And they're on sale for under $40!!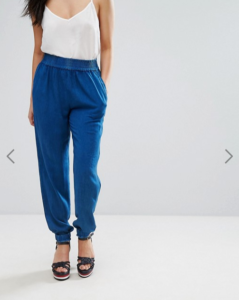 These are a darker option but even more affordable at only $28!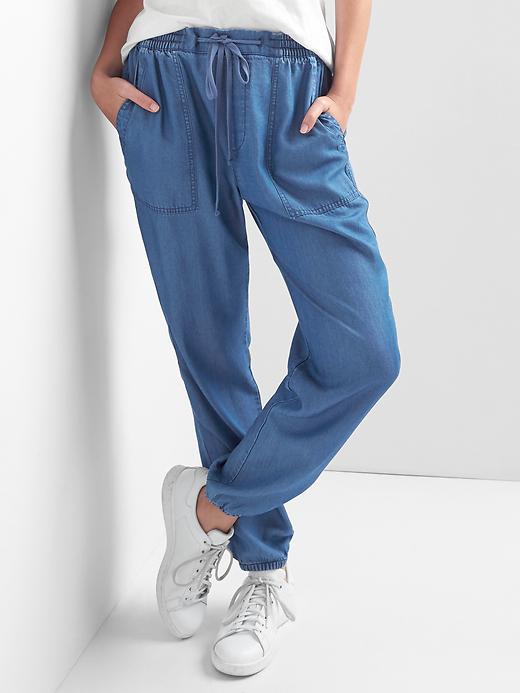 These babies are from Gap and are under $60! (You'll have to save your doughnut fund for a few weeks to afford them.)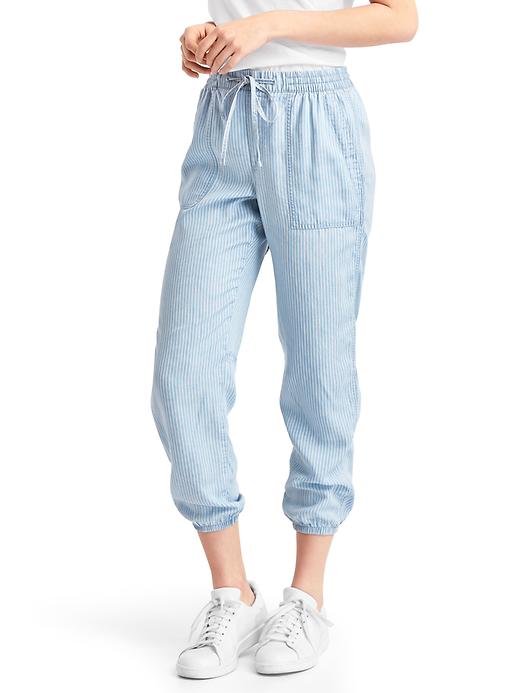 Although not straight denim, these are adorable and under $50!
Also from Gap, also under $60.
These beauties are from Anthropologie and are 40% off!
I love to dress my joggers up and dress them down. They're wonderful in the summer because they are loosey goosey and breezy and a perfect piece to transition from day to evening look.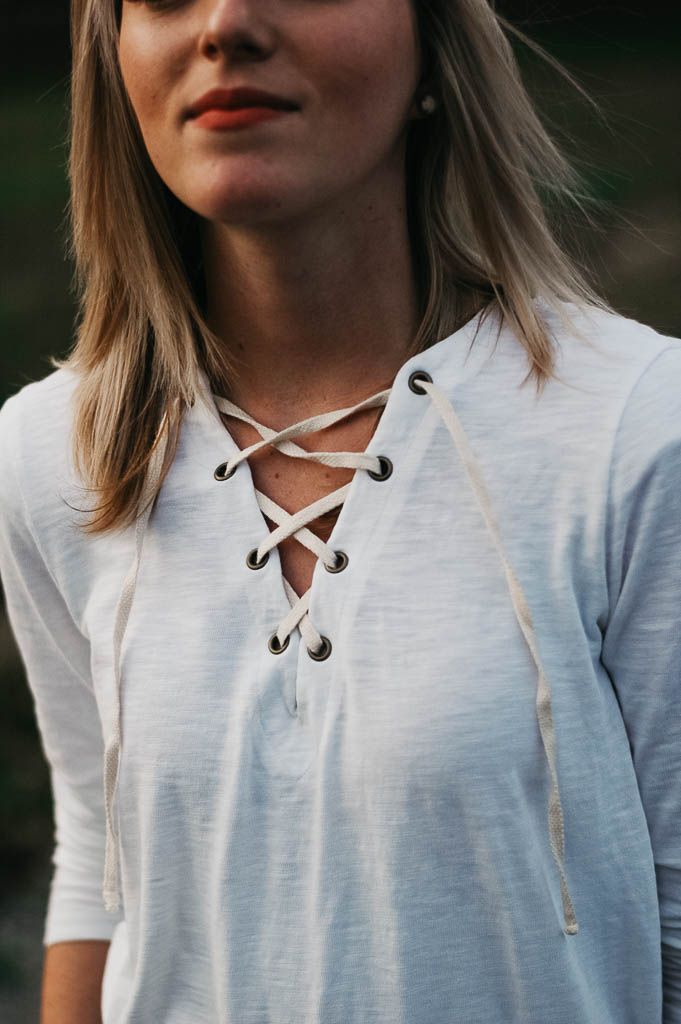 I paired these with this lace up top (that's on sale for LESS than $9!) And a cute pair of caged heels! Similar here.