This post is in partnership with Gillette's new SkinGuard razor -new- at Walmart today.
It's that time guys.  TDY time. If you're not familiar with military lingo (or if you're a military wife who just doesn't have the brain capacity for anymore acronyms) – TDY stands for temporary duty.  (Am I 5 years old because I laugh at the word duty? … Yes. Yes I am. Also I have a 4 and 6 year old so that may have something to do with my incredibly immature sense of humor.) Basically it means he's leeeeeeaving.  Insert eye roll ?. But we're grateful that it's only a month long TDY this time!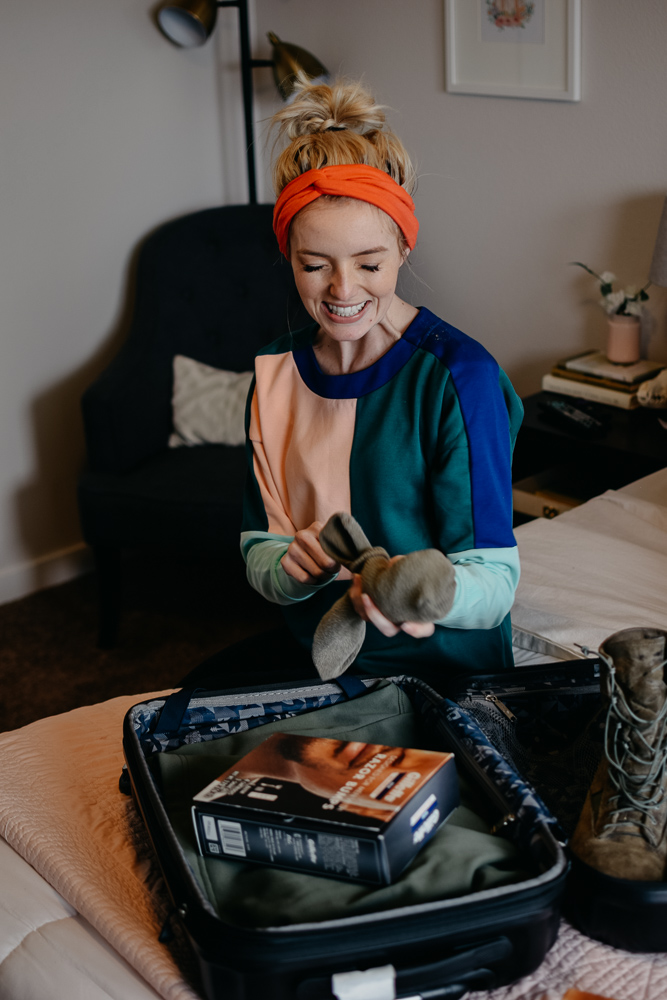 [show_shopthepost_widget id="3568292″]
I like to help this dude of mind pack when it comes time for TDY's because A. I know it's already stressful for him gearing up for these little duty assignments and B. I like him to have options. I tend to project my own packing agendas on people and plan for alllllll the what if scenarios. i.e. What if Luke Bryan comes to town and we need to kick the dust up? … Obviously cowboy boots and a mega belt buckle are a necessity. Or what if there's a hurricane? Poncho, rain boots and raincoat duh. And what if there's a freak snow storm? We're obviously gonna need those snow shoes that are up in the attic and a box of hand warmers. Curse these airline companies for placing weight restrictions upon us over-prepared packers!
One thing I never have worry about is his shaving needs.  There are no what if's when it comes to packing the grooming supplies.  Gillette's new SkinGuard razor (available at Walmart) is everything he needs to keep his whiskers trimmed.  As a member of the military, he is required to shave daily. And as a follically challenged man, he doesn't participate in mustache March or no-shave November (I will not allow those sparse creeper staches).  That daily shaving can be quite irritating. Ladies, I know you can understand. Anyone ever shaved their bikini line daily? Ouch! But no more ouch with Gillette's new SkinGuard! Its unique SkinGuard bar is positioned between the blades to minimize "tug and pull" and cut hair at skin level, helping to prevent irritation.  That's a win for you ladies too! Who doesn't snag their hubbies razor every now and again … or every time if you're me. We share toothbrushes too. Does that gross you guys out? Are you a toothbrush sharer?
My hubs says, "using this new razor alongside PURE by Gillette shaving gel available at Walmart has turned daily shaving from a negative to a positive experience.  Now my lady can enjoy whisker free kisses because I happily shave every day."
[show_shopthepost_widget id="3568292″]
So with Gillette's new Skin Guard packed in his suitcase (and the aforementioned snowshoes and belt buckle) he's packed and ready to go. Now if only I could fit myself in this darn suitcase and avoid the acclimation to single-parenthood again. You can find me maintaining homeostasis by means of McDonald's Drive-Thru and bath bombs.
Get yourself the Gillette SkinGuard at Walmart today and thank me later!
[show_shopthepost_widget id="3568292″]